Hyundai has unveiled a charged version of its compact sedan, the Elantra N, developed by the company's N division. The new top-end modification is equipped with a 2.0-liter turbocharged engine producing 280 hp. and 392 Nm of torque. The main rival is the Skoda Octavia RS.
Elantra N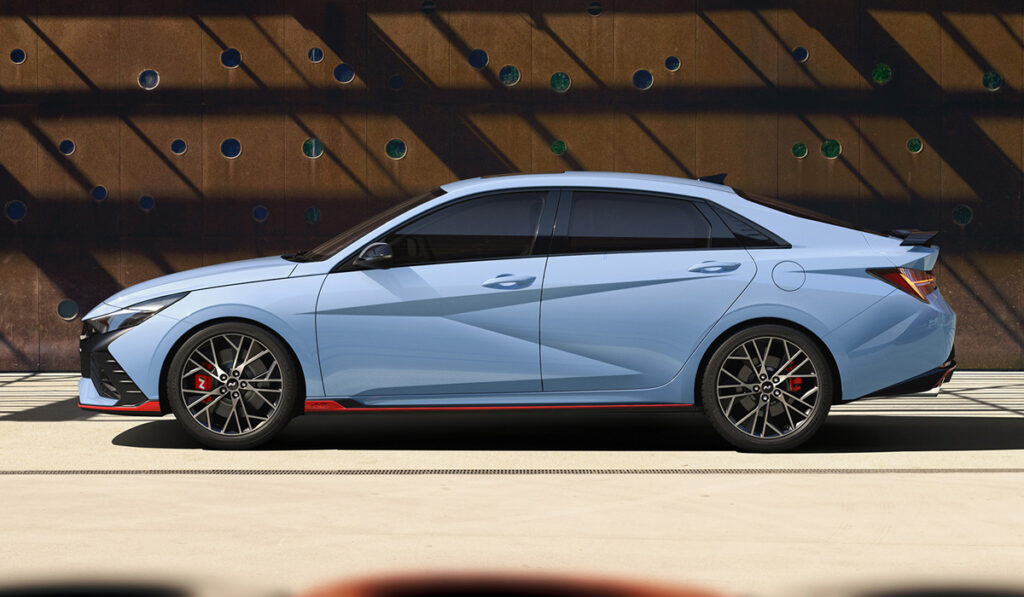 The same engine is used by two more models of the N-line – Hyundai i30 N and Kona N, but for the Elantra, it was modernized. In particular, a new turbocharger was installed with an increased diameter of the turbine wheel by 5 mm (up to 52 mm). And for the mighty roar of the engine, a new electronically-controlled exhaust valve is responsible.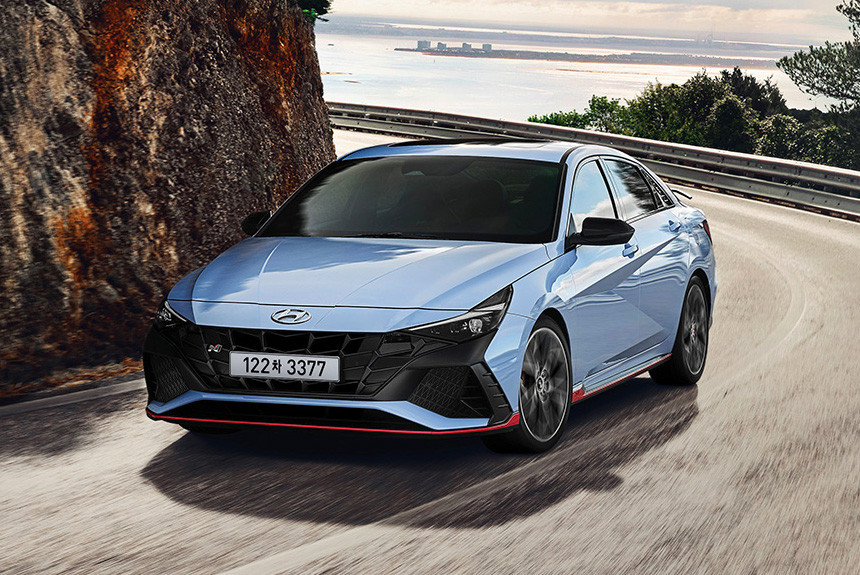 Future owners will be able to choose between two transmissions – a six-speed manual or eight-speed automatic. When choosing the second option, there are three operating modes – standard N Power Shift, track N Track Sense Shift and extreme N Grin Shift. To activate the latter, a separate NGS button is provided on the steering wheel, painted in red. In this mode, you can quickly change gears, and the engine power is temporarily increased to 290 hp.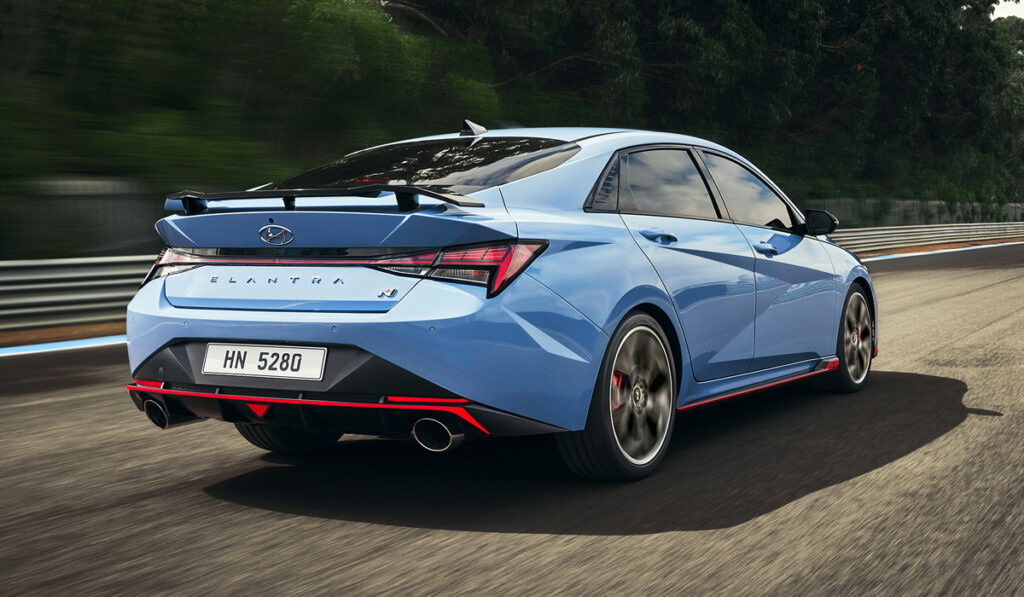 Externally, the Hyundai Elantra sports sedan stands out with an aggressive body kit, large front air intakes, a spoiler on the trunk lid and a diffuser in the rear bumper.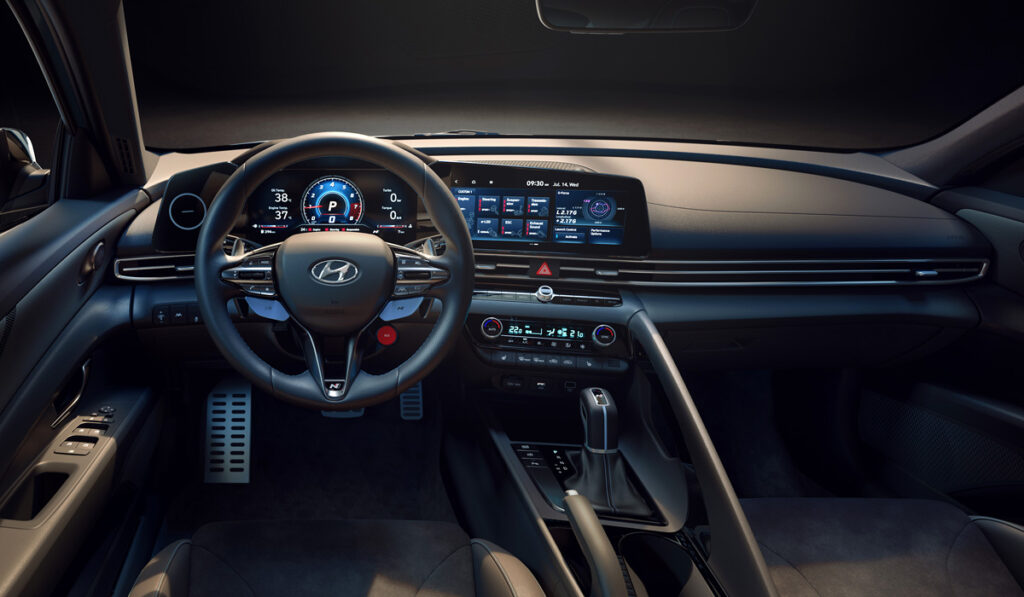 In the interior, the sporty character of the Hyundai Elantra N is emphasized by an original digital instrument panel, a steering wheel with selectable driving modes and metal pedal pads. By default, the passenger compartment has front seats with developed lateral support, ventilation and electric adjustments. For a surcharge, they will be replaced with lighter sports buckets.
For lovers of loud sounds, the manufacturer has provided a standard N Sound Equalizer system. It accentuates the sound of the engine in the cabin for a more vibrant ride and more fun for the driver. Another feature is the appearance of a special N-section in the multimedia system. It displays data on onboard telematics and other data. For example, about the statistics of races on race tracks.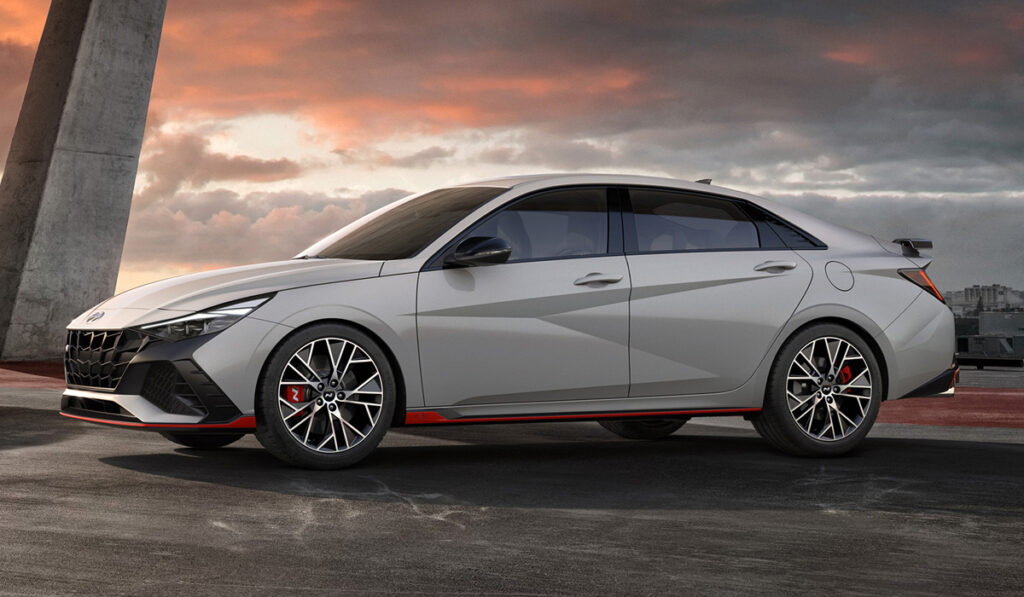 The first market for the "charged" sedan will be South Korea, where it will cost from $ 28,400. Later, Hyundai Elantra N will be supplied to America and other world markets.