Beijing Hyundai officially announced the preview image of its new MPV range product 2022 Hyundai Custo, which is called "Kustu" in Chinese. The main space performance and comfort, the size is smaller than the same door Staria and Kia Carnival, but larger than the Honda Odyssey. It is expected to be equipped with 1.5-liter and 2.0-liter gasoline turbo engines.
New 2022 Hyundai Custo mpv
As Beijing Hyundai's first MPV model, Hyundai Custo is also an exclusive model for the Chinese market. Although it is built on the Hyundai-Kia third-generation platform along with Tucson, Staria and Kia Carnival, Custo can be regarded as Kia Carnival's exclusive twin model in China in terms of size and chassis settings.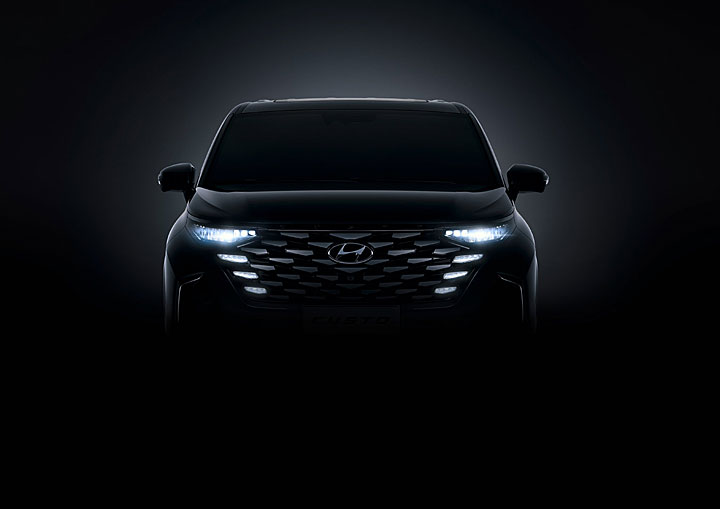 From the preview picture, it can be seen that Custo, like Tuscon, uses an array of bright black decorations inside the water tank shield, and the LED headlights on both sides have a high degree of recognition. The chrome trim strips on both sides of the fog lamp below echo the through-type trim strips on the bumper.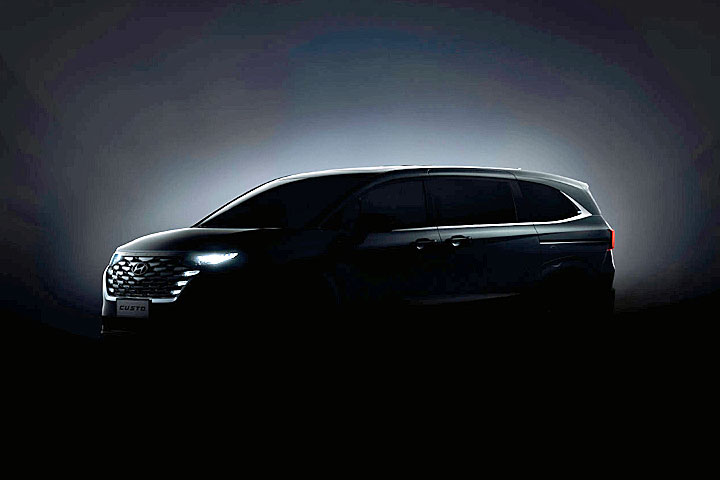 The rear door adopts a side sliding door design, and the unique black wheel arch design on the side of the car brings a little cross-border style to the new Custo car. In the rear part of the car, the most eye-catching is the through-type taillights, and the HYUNDAI brand wording is surrounded by the light cluster in the centre.
In terms of size, compared to Staria (5,253×1,997×1,990mm) and Kia Carnival (5,155×1,995×1,785mm), both of them exceed 5 meters in length. Hyundai Custo has a slightly smaller size of 4,950×1,850×1,734mm, set at Between Carnival and Honda Odyssey (4,845×1,820×1,710mm), it provides Chinese consumers with more diversified MPV choices.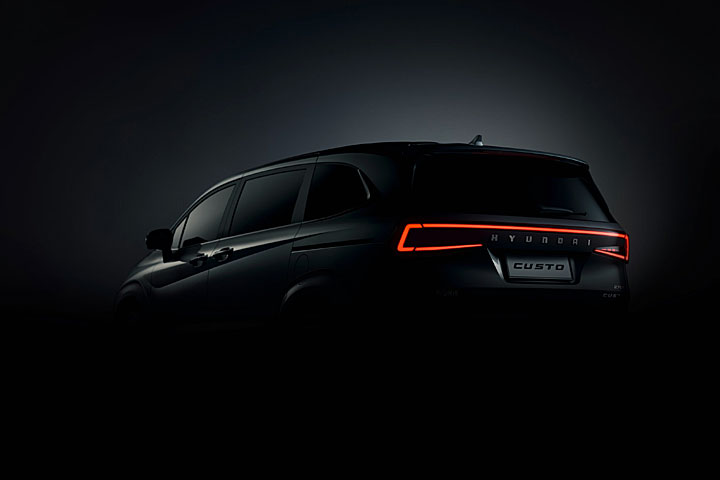 For the power system, Custo will provide 1.5-liter gasoline turbo (model G4FS) and 2.0-liter gasoline turbo (model G4NN) two power options, their maximum output is 170 horsepower and 236 horsepower respectively, and with 8-speed automatic transmission box.