Volkswagen intends to become the leader in the electric vehicle segment and is confidently moving towards its goal. The manufacturer has already launched the VW ID.3 hatchback and will soon be joined by the ID.4 compact crossover. Now the largest representative of the EV line has been presented – the 2021 Volkswagen ID.6 electric crossover with a three-row interior.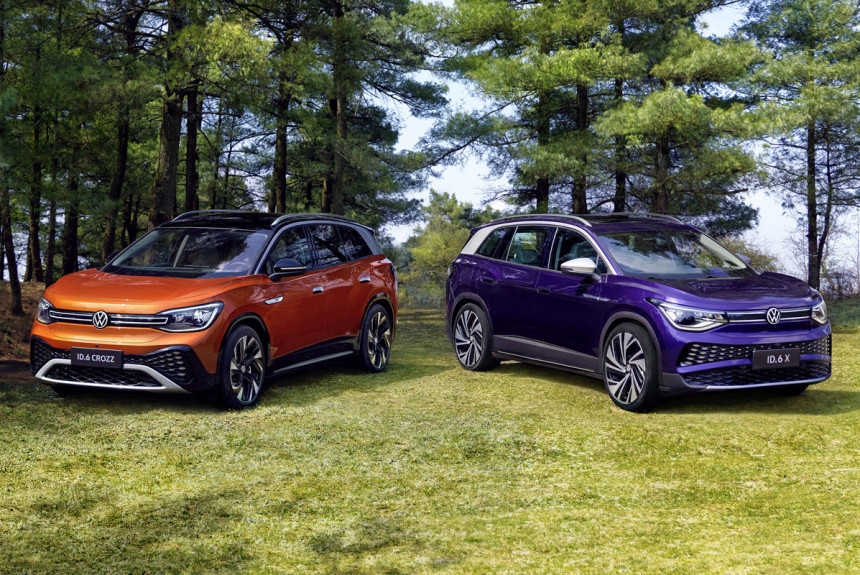 The new Volkswagen is based on the already well-known modular MEB platform. Not only representatives of the ID family are based on it, but also models of other brands, for example, Skoda Enyaq iV, Audi Q4 E-Tron and Q4 Sportback E-Tron. The new VW electric vehicle is 4891 mm long, 1852 mm wide, 1679 mm high and has a wheelbase of 2665 mm.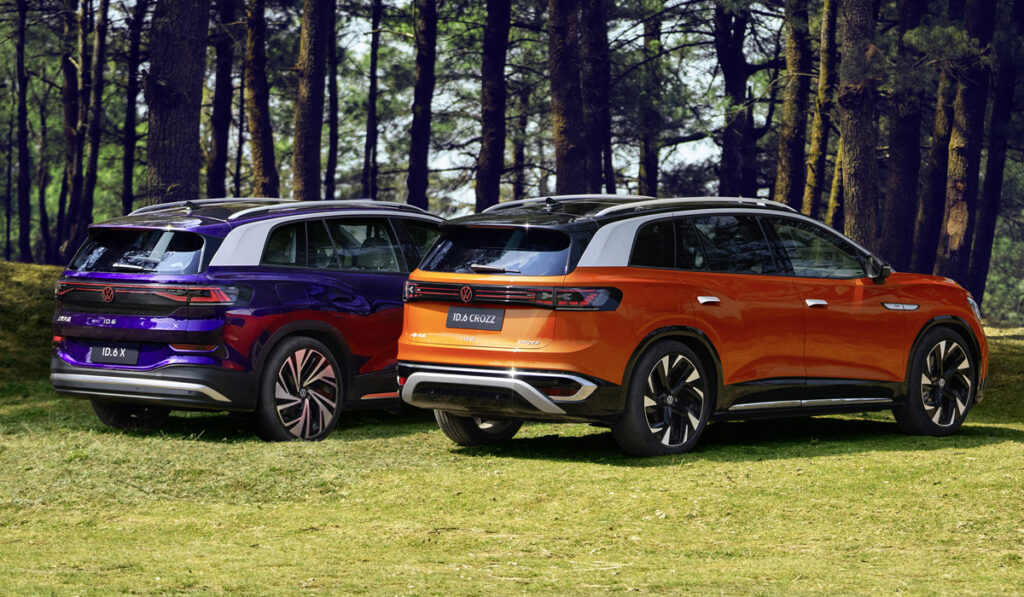 The most interesting feature of VW ID.6 is that the car is presented in two versions at once – ID.6 X and ID.6 Crozz, which differ slightly in design. The differences are minimal, but noticeable: different headlights, bumpers and decorative trim, including small elements in the interior.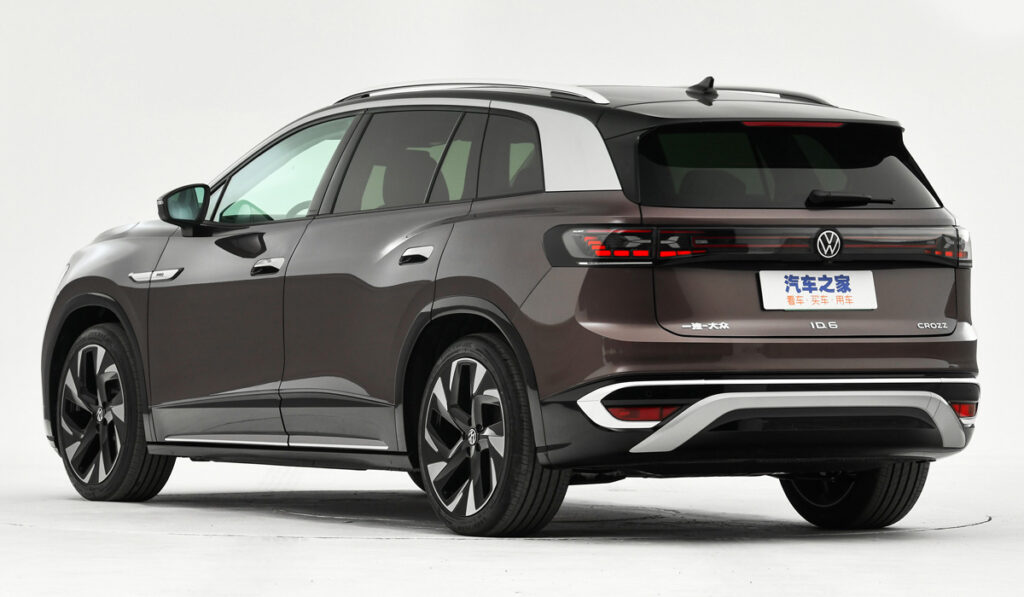 Moreover, these versions will be produced at different factories. ID.6 Crozz is at the FAW-VW joint venture in the north of China, and ID.6 X is at the SAIC-VW JV in the south of the country.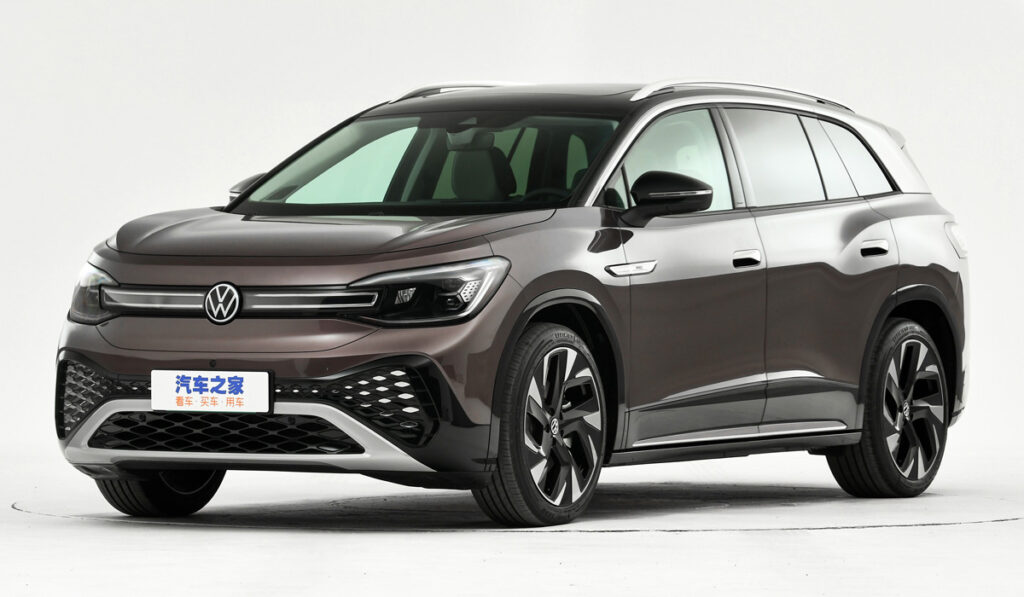 Volkswagen ID.6 in its design will overlap with the younger models. The equipment will include a digital instrument panel and a multimedia system with a 12-inch screen and voice control. A head-up display is available for a surcharge. System update – wireless. It is also worth noting the presence of a panoramic roof, which makes the interior very bright. The cab configuration can be either six or seven.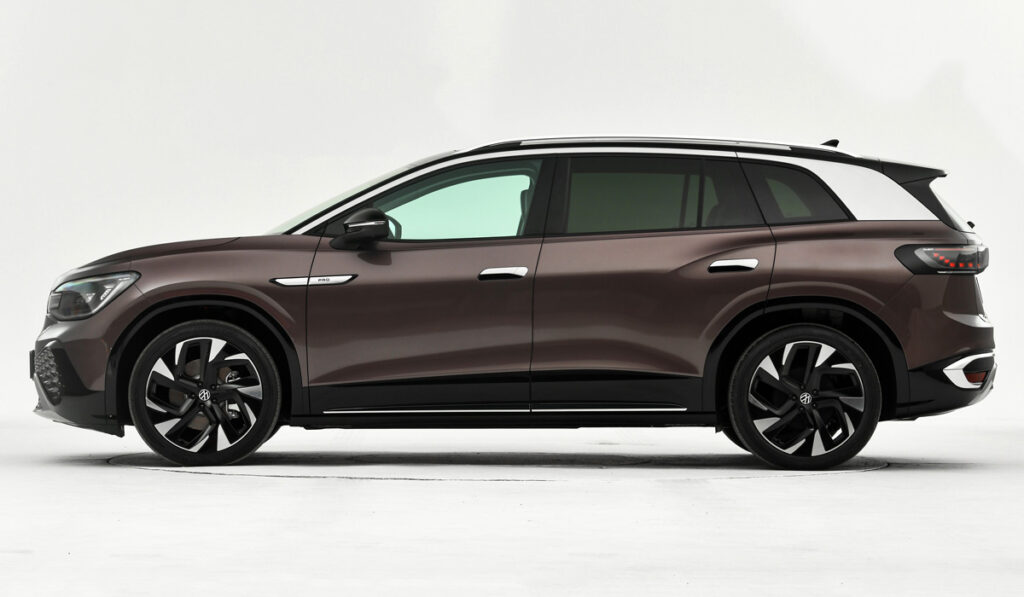 2021 Volkswagen ID 6 Powertrain
The new VW ID.6 will be offered with multiple powertrains. The base model will receive a single electric motor mounted on the rear axle with 177 hp. They will also offer a more powerful version of this unit with a return of 201 hp. A twin-engine version with 302 hp is also expected and 310 Nm, which allows 0-100 in 6.6 s. The maximum speed will be limited to 160 km / h. The ID.6 will be offered with 58 and 77 kWh batteries, which will provide a range of 436 and 588 km, respectively.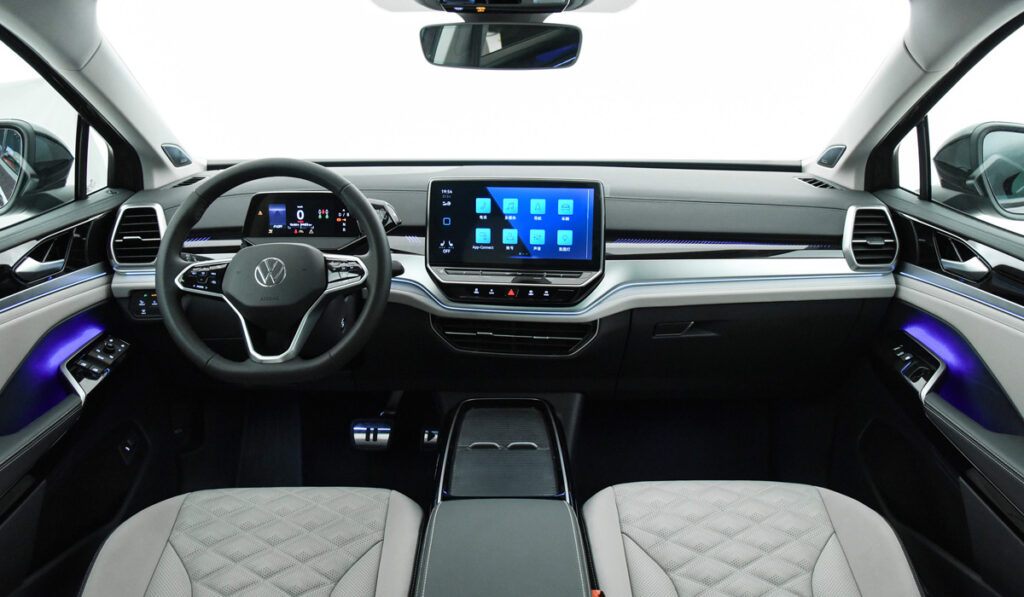 The main market for Volkswagen's electric crossover will be China. Cars will go on sale by the end of 2021. Prices will be announced closer to the start of sales.