Skoda has presented a substantially updated crossover Kodiaq, which the Czech brand has been selling for five years – since 2016. The car, as part of the restyling, received a changed appearance, a set of modern electronic systems, as well as a more powerful engine on the sports version.
The new 2021 Skoda kodiaq facelift crossover can be distinguished from its predecessor primarily thanks to narrower headlights with separate LED modules, LED taillights with complex graphics, as well as a modified hexagonal grille and an expanded air intake. In addition, the Skoda Kodiaq received more embossed sidewalls and wheel rims of a different design.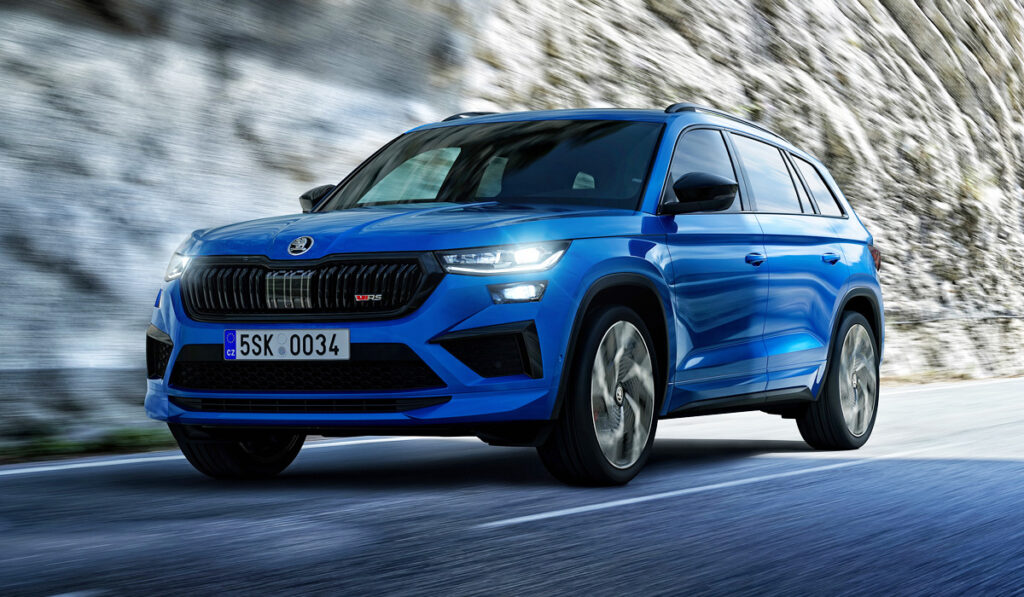 As for the interior, it has not undergone significant changes. At the same time, a new two-spoke steering wheel and new decorative inserts appeared in the cabin. The seats are available in fabric, combination or leather upholstery, or eco-friendly upholstery made from recycled materials. The front seats, depending on the configuration, provide heating, ventilation and a massage function.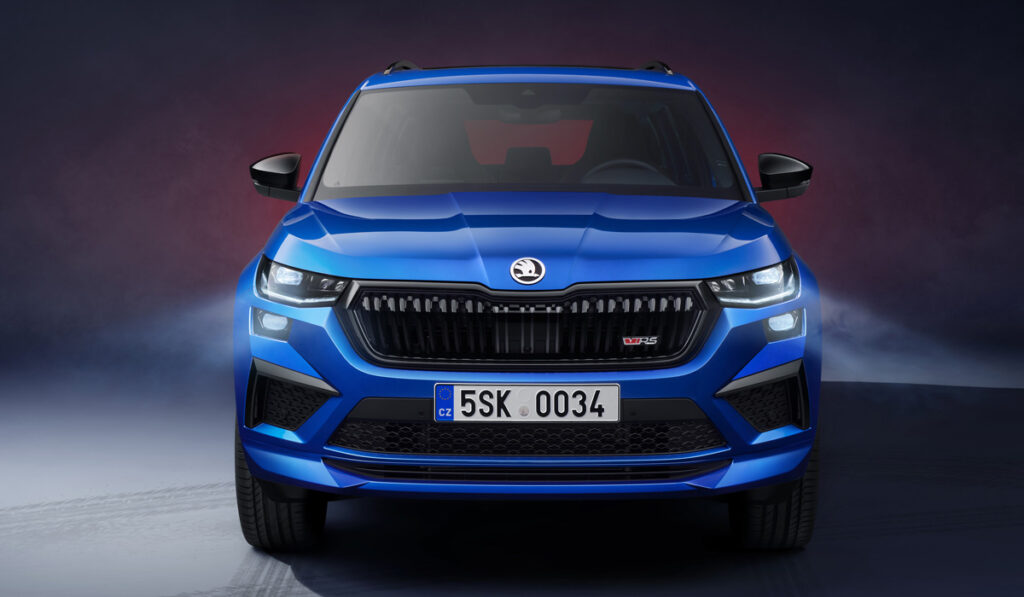 Plus, a customizable virtual instrument cluster with four or five (for RS and Sportline versions) interface options became available for the model. The Enhanced Infotainment System offers 8-inch and 9.2-inch touchscreen options. Finally, the car will be offered with a Canton audio system, the number of speakers of which has increased from 8 to 10.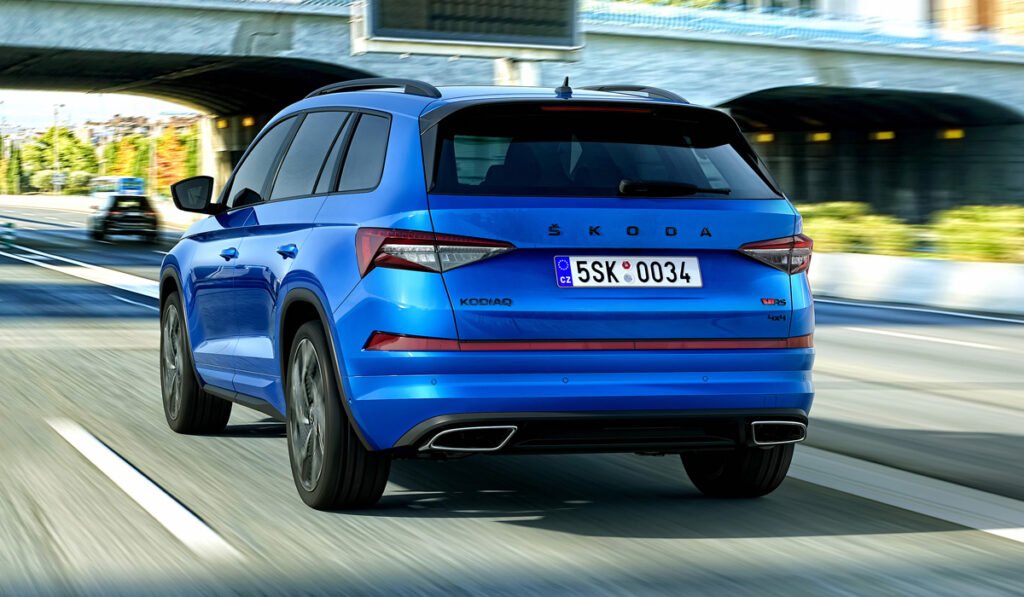 The engine range of the updated 2021 Skoda Kodiaq facelift includes a 1.5-litre gasoline "turbo-four" and a 2.0-litre 190-horsepower supercharged unit. The diesel line is represented by 2.0-litre engines with 150 and 200 horsepower. The basic gasoline engine can work with both a manual transmission and a seven-speed "Automatic Transmission". All other engines are paired only with an Automatic Transmission. The crossover is available with both front and all-wheel drive.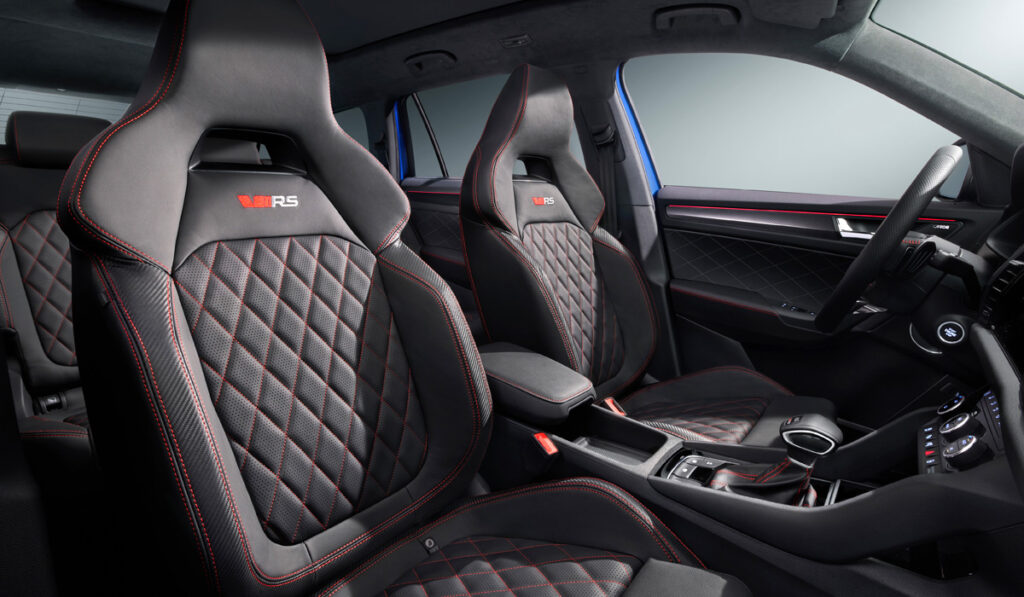 The sports version of the RS has undergone a significant change – it was left without a 240-horsepower 2.0-litre diesel engine, which is being phased out due to new standards on the amount of harmful emissions in Europe. It was replaced by a 2.0-litre petrol unit with 245 hp, which is already installed on the new Octavia RS. The dynamic characteristics of such a car have not yet been named. For example, the former diesel Kodiaq RS is capable of gaining the first "hundred" in 7 seconds, and its maximum speed is 219 km / h.
European sales of the updated Skoda Kodiaq should begin in the summer.