French automaker Peugeot has presented a new generation of 308 hatchback. The car has increased in size, received a new exterior and interior design, many modern options and acquired two variants of rechargeable hybrid units at once, while retaining the versions with traditional internal combustion engines.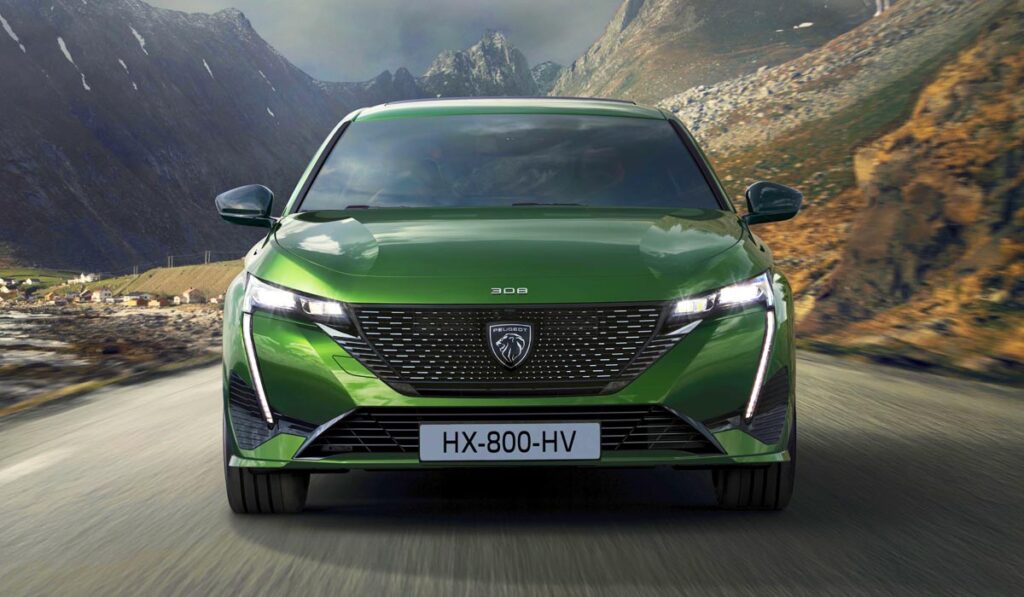 The first thing that catches your eye is the larger front grille, on which a new emblem depicting a realistic lion now flaunts (the nameplates are duplicated on the front fenders). Already "in the base" the new Peugeot 308 is equipped with fully LED optics. The GT and GT Premium trims feature Peugeot Matrix LED headlights.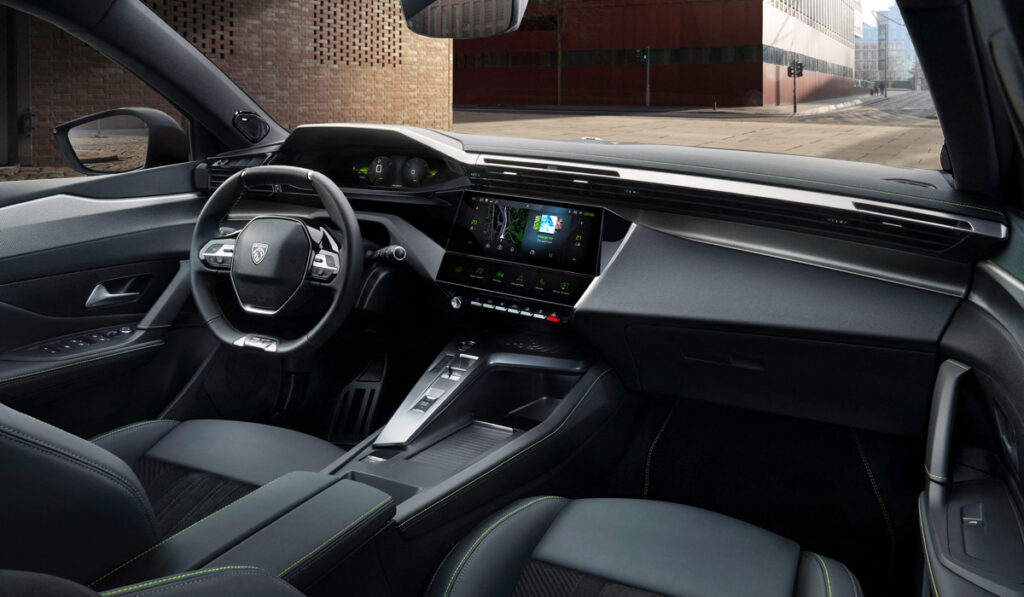 The hatchback is based on the new, third-generation EMP2 platform. The dimensions of the novelty are as follows: length – 4360 mm, height – 1440 mm, wheelbase – 2675 mm. In general, we have a car in a familiar format, which now looks much more sporty and aggressive.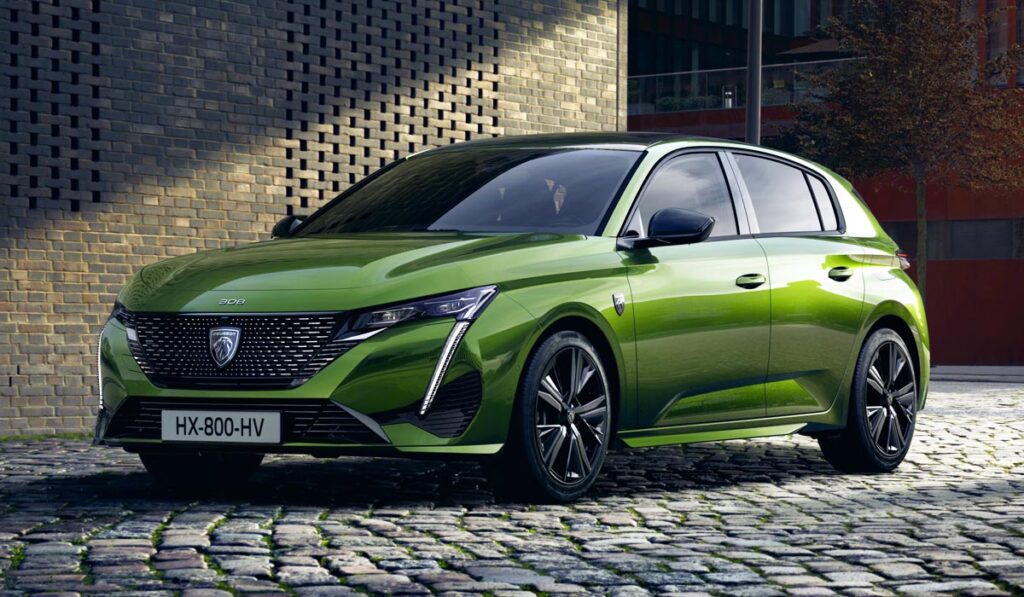 Like all recent Peugeot models, the third generation 308 boasts the Peugeot i-Cockpit with a compact steering wheel, eye-level digital instrument cluster and 10-inch touchscreen multimedia display.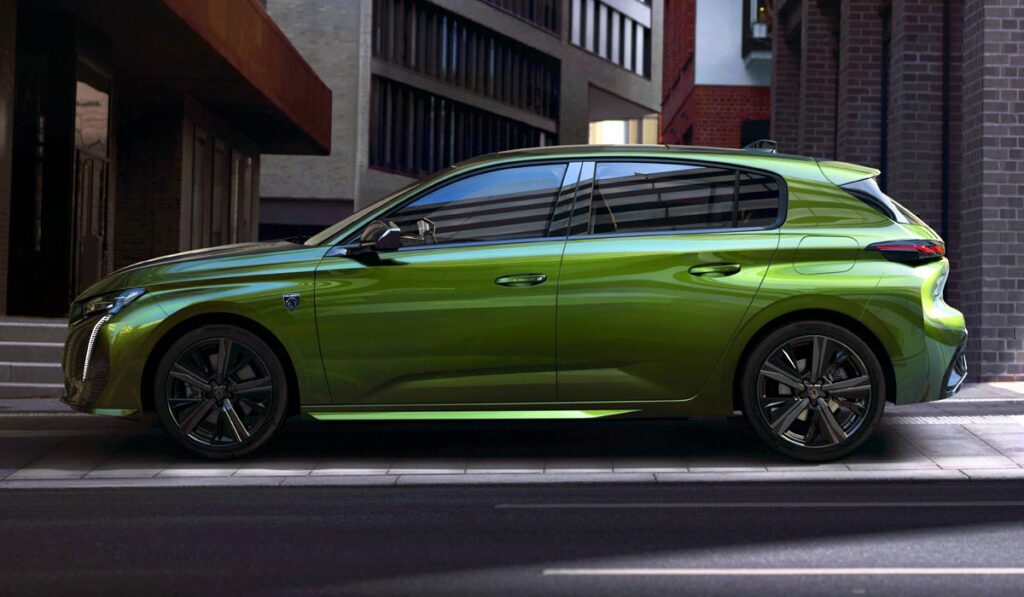 On the market, the new Peugeot 308 will be offered with a 1.2-litre turbocharged petrol engine in two boost options (110 and 130 hp) and a 1.5-litre diesel engine with 130 hp. Motors are combined with a manual and automatic transmission. The hatchback will also have two rechargeable modifications.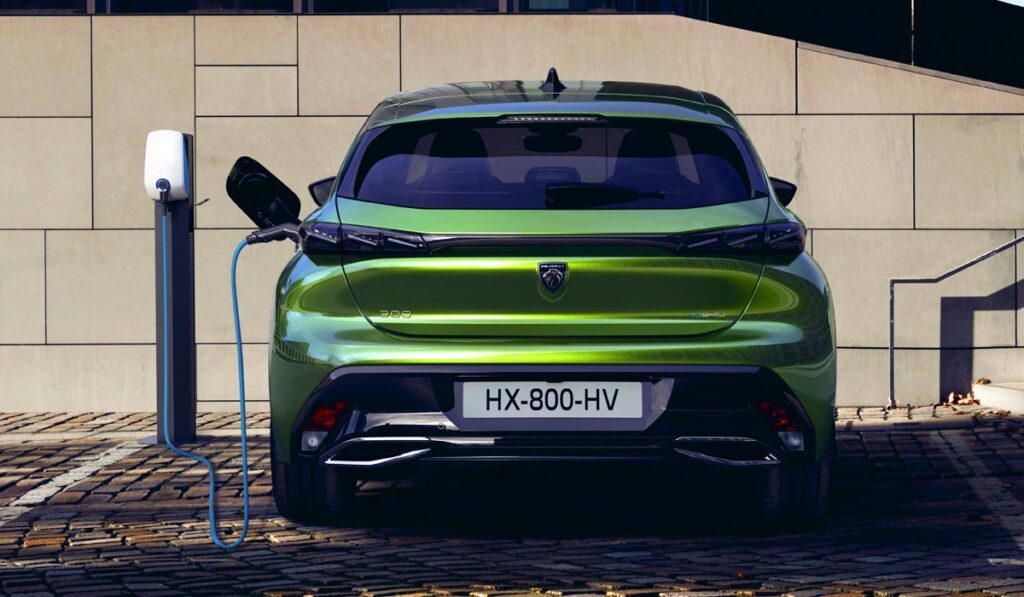 The base platinum-hybrid Peugeot 308 Hybrid 180 e-EAT8 received a 180-horsepower power plant, consisting of an internal combustion engine with a capacity of 150 hp and a 110 hp electric motor. In the top-end version, the output of the power plant is increased to 225 hp, while the electric motor produces the same 110 hp, and the internal combustion engine – 180 hp. The battery in both cases has a capacity of 12.4 kWh, the power reserve is 60 km according to the WLTP cycle.