The South Korean automaker Kia has unveiled a new large sedan, which has received the "uncomplicated" name K8. Sales of new items in the domestic market are scheduled to start next month, the minimum price varies around $ 29,000.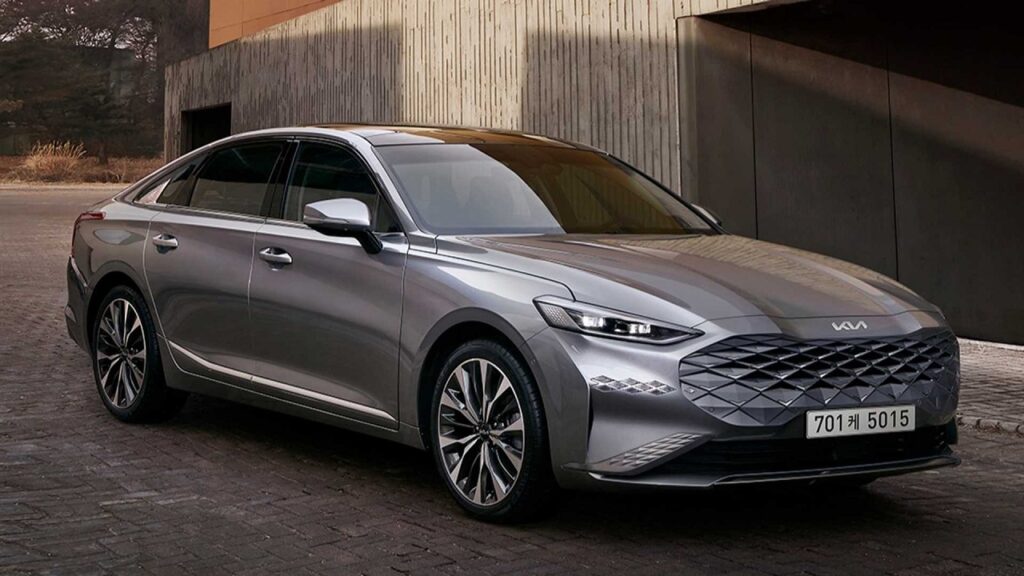 The exterior of the K8 is framed in accordance with the brand's new design style. Features include a bezel-less grille with crystal-shaped cells and visually integrated with the front bumper, as well as a swift profile with chrome moulding that extends to the rear lights, the LED blocks of which are connected by a horizontal line. And the K8 was also the first model with a new corporate logo.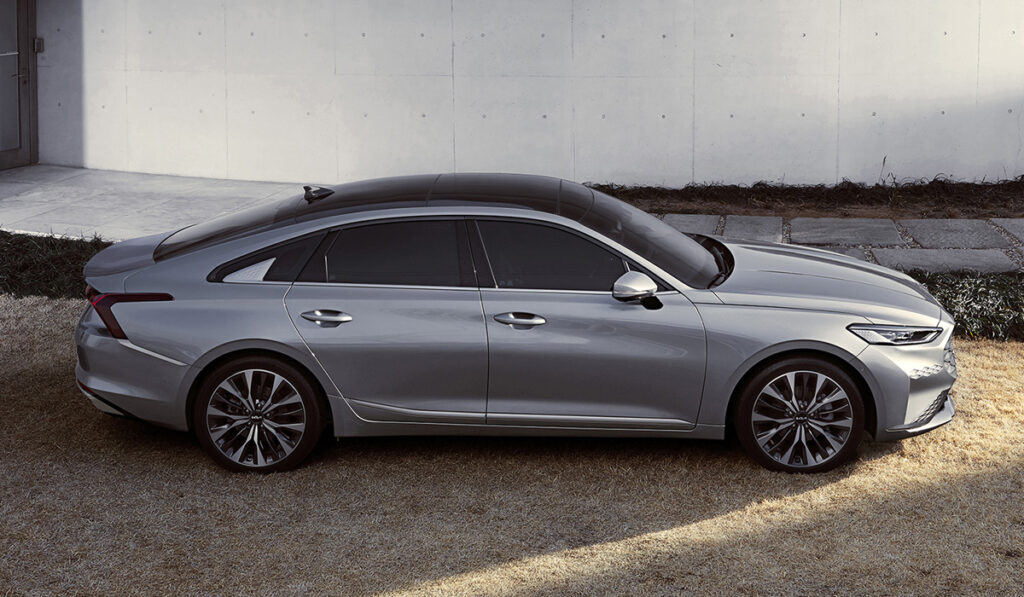 The Kia K8 retained the front-wheel-drive platform (in front of the McPherson strut and the multi-link at the rear) of its predecessor, but became a couple of centimetres longer – from nose to tail, the sedan is now 5015 mm. The interior, embellished with wood trim, features a 12-inch digital instrument cluster and 12-inch infotainment display combined in a panoramic screen.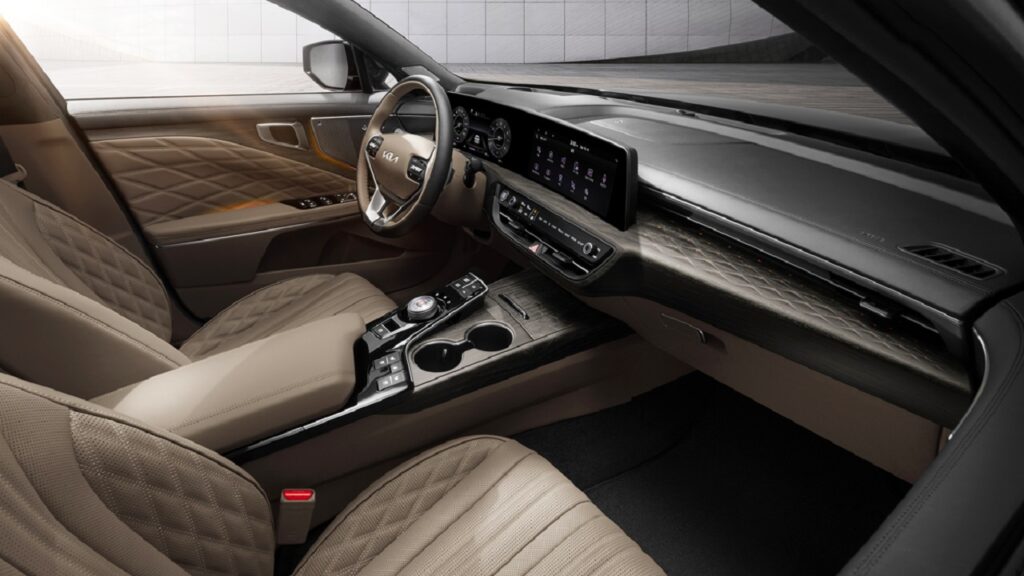 The list of equipment of the richest trim levels of the K8 includes a British company Meridian audio system with 14 speakers, adaptive cruise control and ambient lighting for the door and front panels.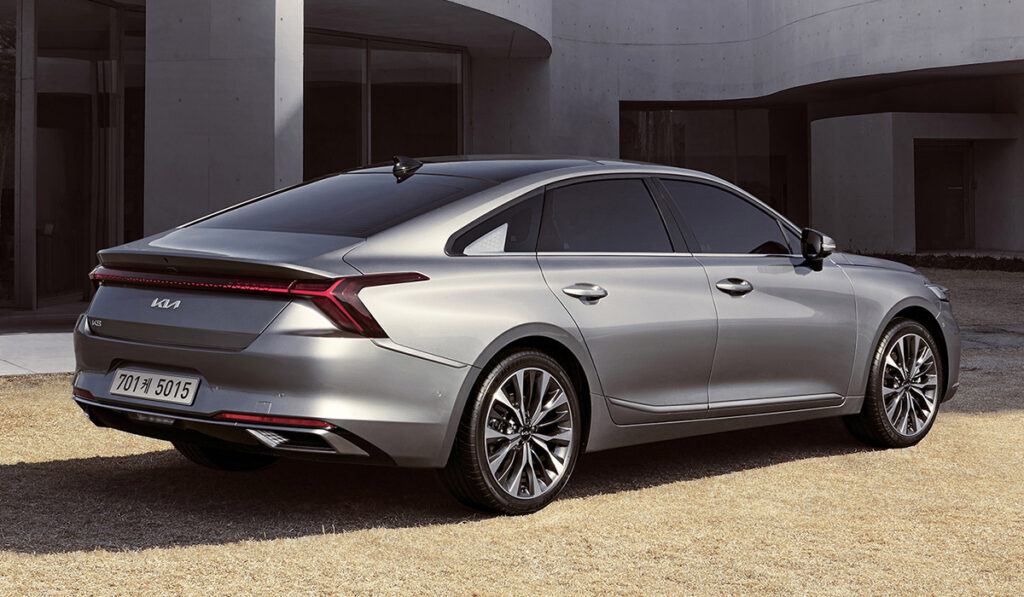 Four engines are announced for the model – their choice will depend on the market. The initial version will be powered by the 1.6-litre T-GDI engine, which will be available in the first half of this year, its specifications have not yet been disclosed. But the rest of the versions are painted in sufficient detail. So, the four-cylinder 2.5-litre GDI develops 198 hp and 248 Nm. Notably, it is equipped with GDI and MPI dual injection technology for optimized fuel injection in all operating conditions. And the newest 3.5-litre Smartstream will be offered in two variants: the GDI version with direct petrol injection will have 300 hp and 359 Nm, and the LPI version (liquefied propane) – 240 HP and 314 Nm. Any of these engines will be offered with a proprietary 8-speed automatic transmission. In addition, an all-wheel-drive transmission will be available with the top engine, while in other cases the K8 will have a front-wheel drive.