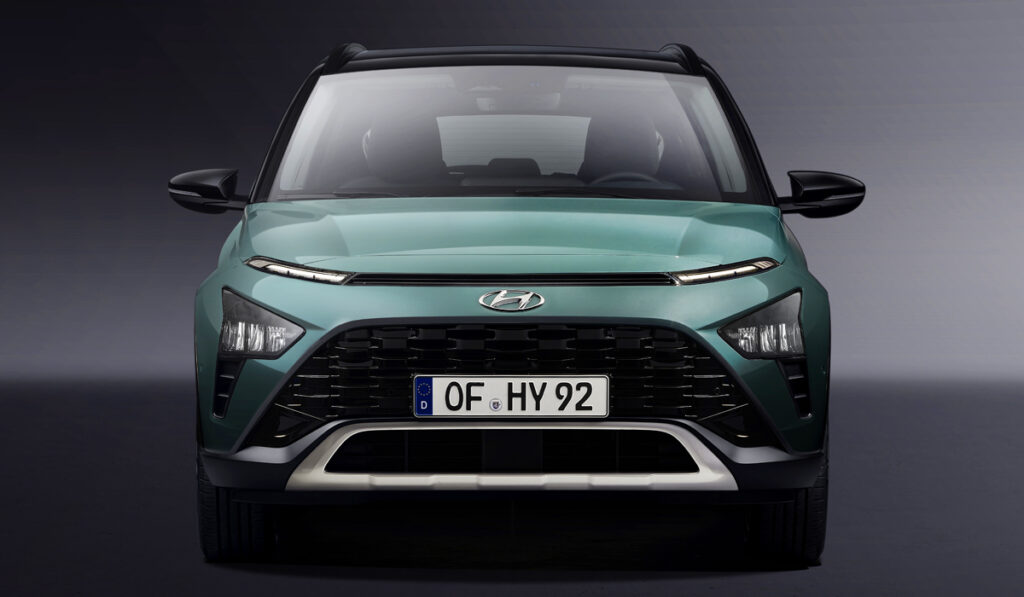 Hyundai has officially unveiled the new 2021 Bayon suv, which was announced last fall. The novelty is named after the French city of Bayonne and will enter the European market closer to the summer. In fact, this is the most compact SUV in the model range of the Korean manufacturer, not counting the Venue model, which is sold only in the domestic market, as well as in India and America.
2021 Hyundai Bayon suv is built on the latest generation i20 hatchback platform, but with the design of the brand's older crossovers. The dimensions of the car are 4180 × 1775 × 1490 mm, the wheelbase is 2580 mm, the ground clearance is 165 or 183 mm, depending on the diameter of the wheels. Despite its compact size, the Bayon has a fairly spacious interior and a spacious trunk of 411 litres.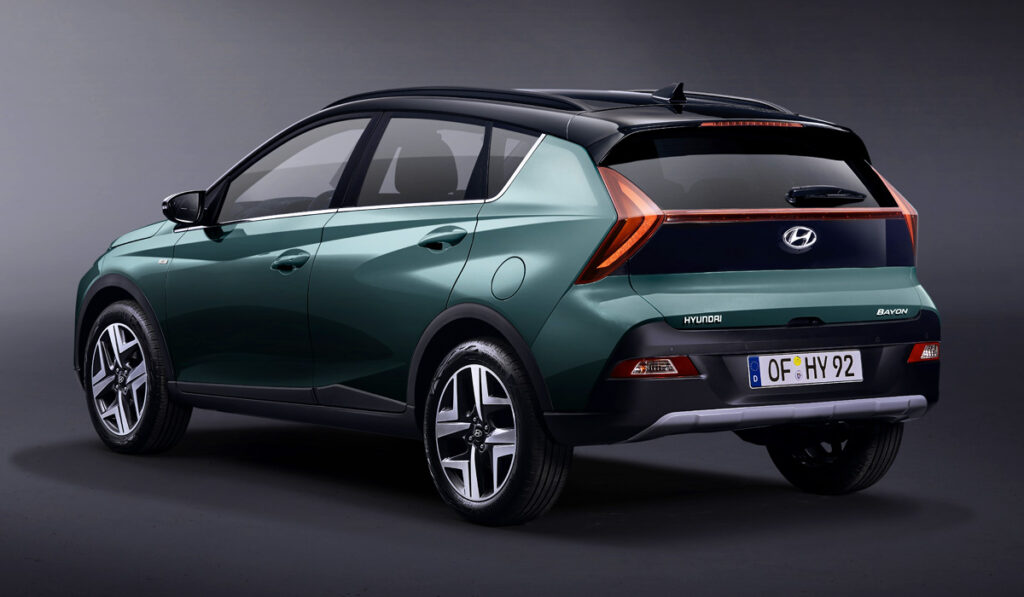 The new SUV of the South Korean company received a massive radiator grille and stylish taillights in the form of an arrow with a thin diode line along the door. The interior is the same as the i20, including 10.25-inch virtual instruments and infotainment screens with Android Auto and Apple CarPlay support, adaptive cruise control, emergency braking and lane-keeping systems, and blind-spot monitoring. There is a wireless charger for smartphones and a Bose audio system with eight speakers.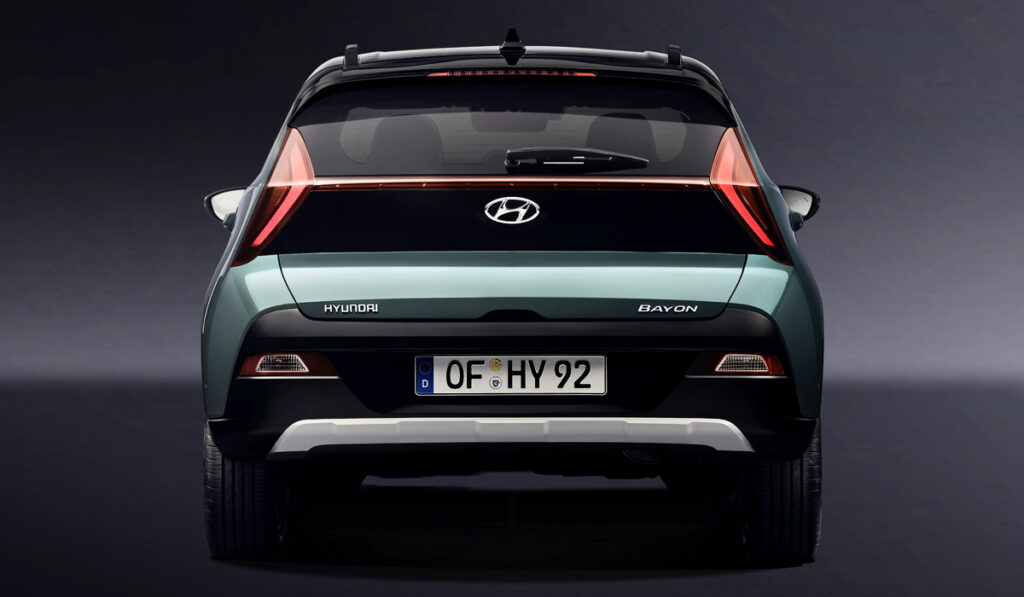 The range of power units for the two models is the same. The base four-cylinder aspirated 1.2 MPi (84 hp) is combined only with five-speed "mechanics". The 100-horsepower 1.0 T-GDi turbo can be ordered with an optional 48-volt mild-hybrid superstructure, and the 120-horsepower version comes with it by default. This engine works both with a seven-speed transmission with two clutches and with a six-speed "mechanics".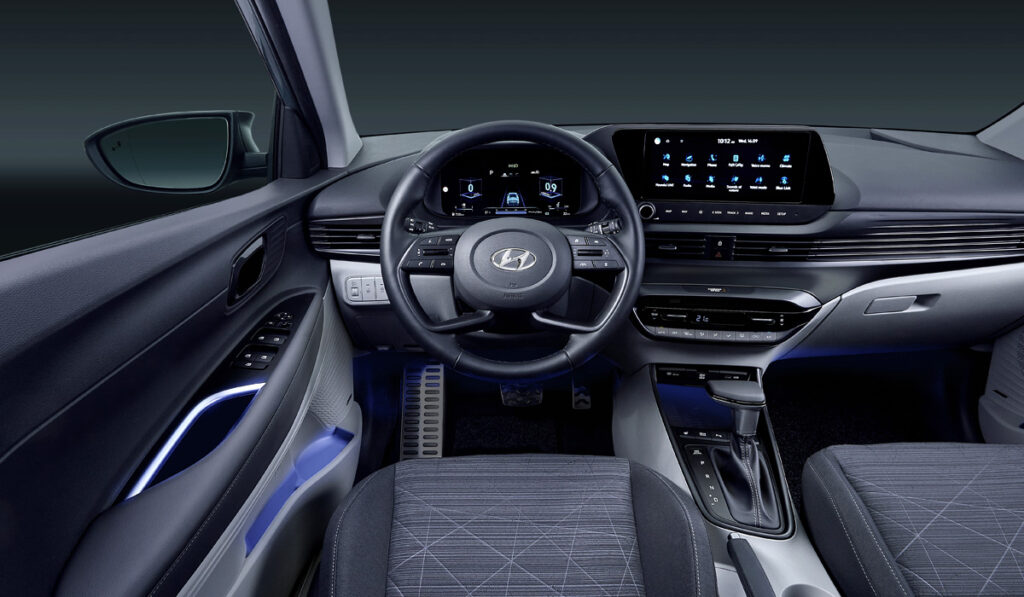 Versions with a 48-volt starter-generator relies not on a simple manual transmission, but an iMT transmission, in which the clutch pedal works "by wire". The electronics can independently open the clutch when the gas pedal is not pressed and the car is coasting. And in Sport mode, the function of automatic adjustment of the crankshaft speed when changing gears is also activated. All versions are front-wheel drive only. However, a car of this class on the European market does not need a 4×4 transmission.