The new 2022 Kia Carnival minivan Reached North America and here it will also be called Carnival, although all previous generations were sold overseas under the name Kia Sedona.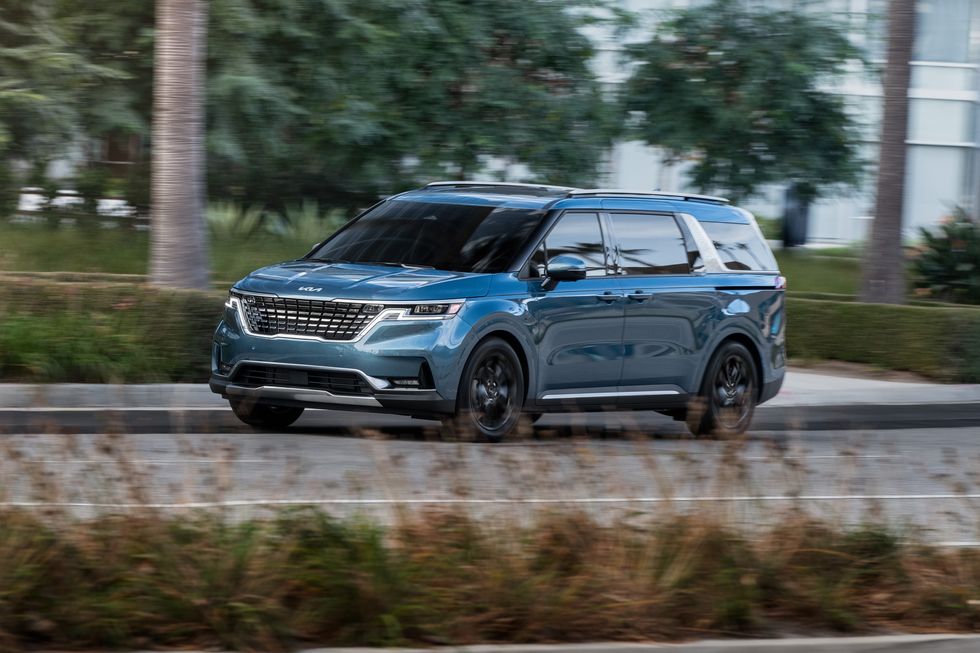 The local division of the company uses such a simple rebranding not only for the sake of global unification, but to change the image of the car itself, because in the new generation Carnival actively exploits the crossover image. It has a more pronounced hood, massive wheel arches, large wheels (up to 19 inches) and unpainted underbody liners. It is also the first Kia to feature the new logo on the US market.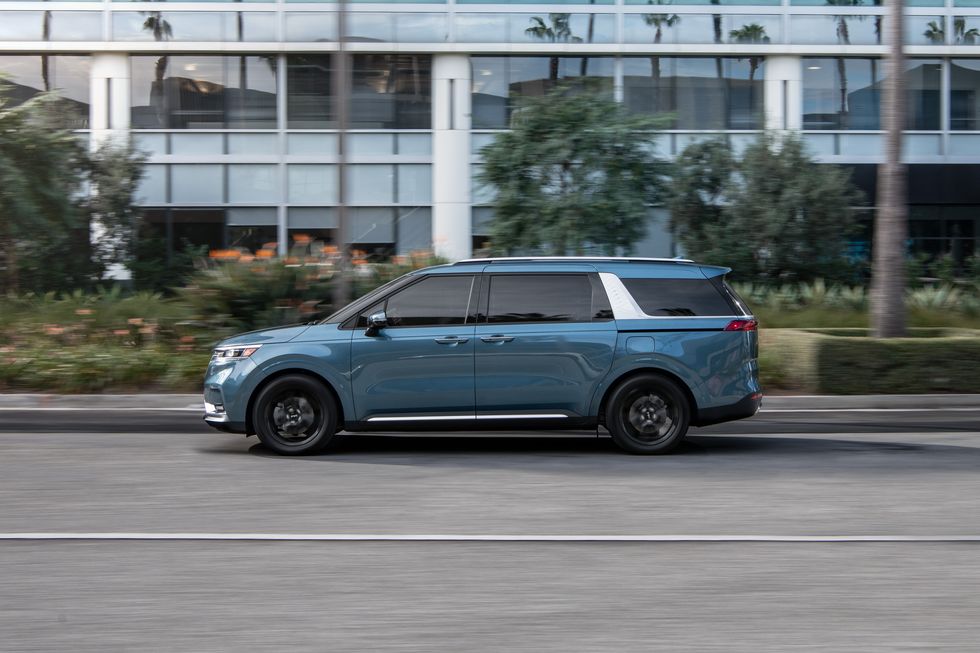 In general, Carnival for America repeats the Korean version, but there are nuances. For example, specifically for overseas buyers, instead of the gearbox control washer, a traditional lever is installed, and the box at the base of the centre console has no cover. The electric drive of sliding doors is already "in the base", nine USB-connectors and two 110-volt sockets are scattered around the cabin.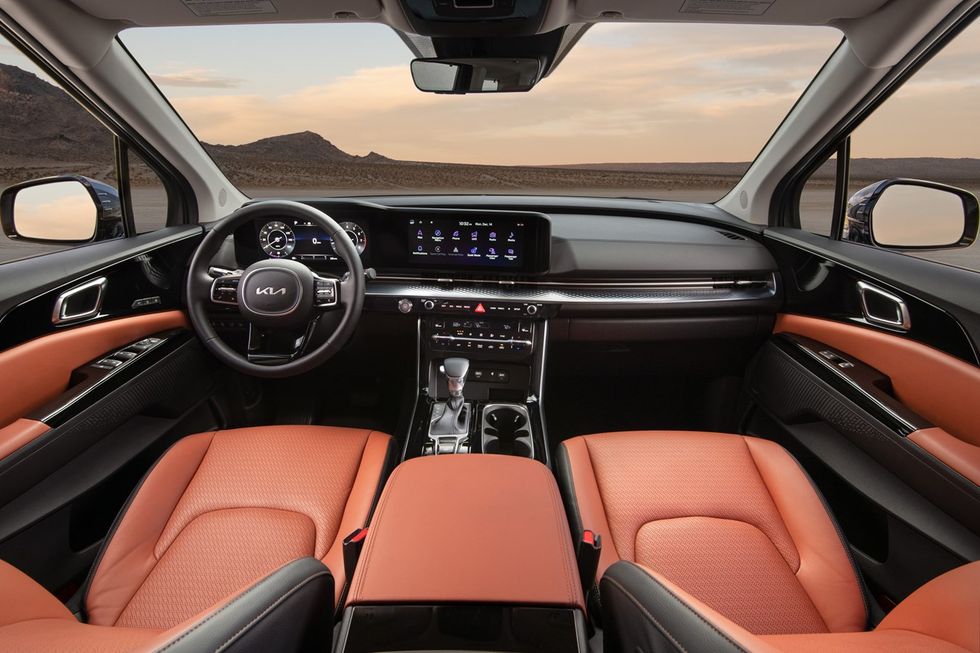 If in Korea Carnival can have four rows of seats, then for the USA only three-row options are intended. The basic configuration has an eight-seater saloon: in the second row there are three individually adjustable armchairs, and in the gallery, there is a three-seater sofa, divided in a 40:60 ratio, which can be folded into the luggage compartment.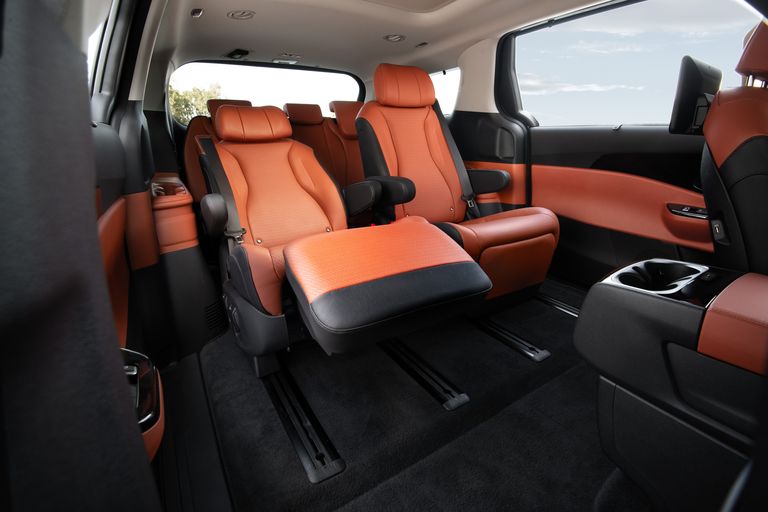 The seven-seater version is distinguished by comfortable "captain's" seats in the second row – with armrests, footrests and the ability to recline.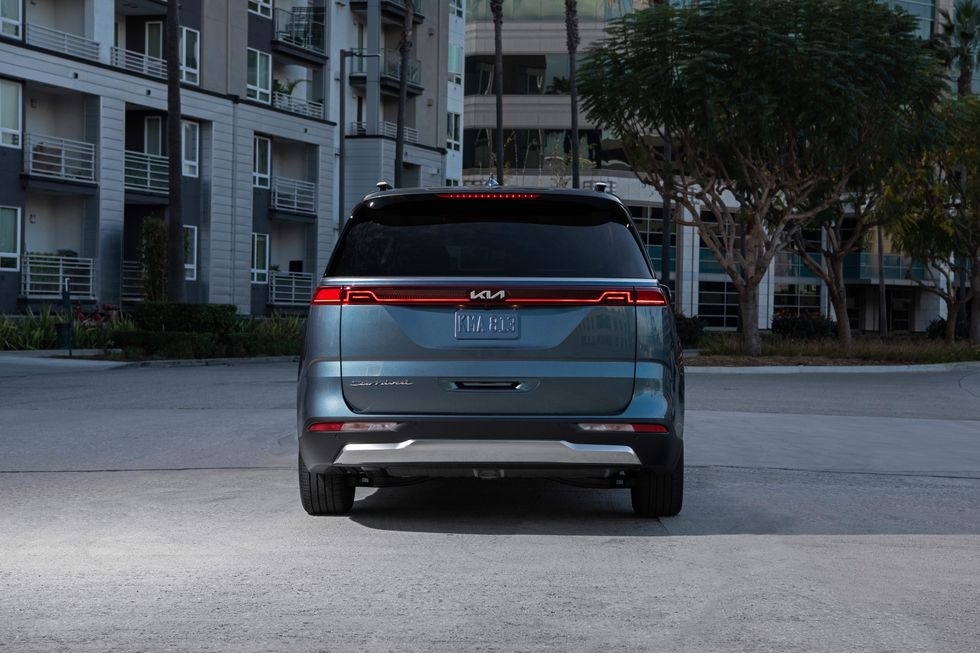 There will be no diesel in America, here 2022 Kia Carnival will be offered only with petrol aspirated V6 3.5 (294 hp) and an eight-speed automatic transmission. Front-wheel drive only. Such a minivan can pull a trailer weighing up to 1590 kg. Local dealers will have cars in the second quarter at a price of $ 32,000.