The Hyundai "Santa Fe" is a middle-class SUV sold in the Korean, North American and European markets. Following a full model change in 2018, it has evolved into the 4th generation.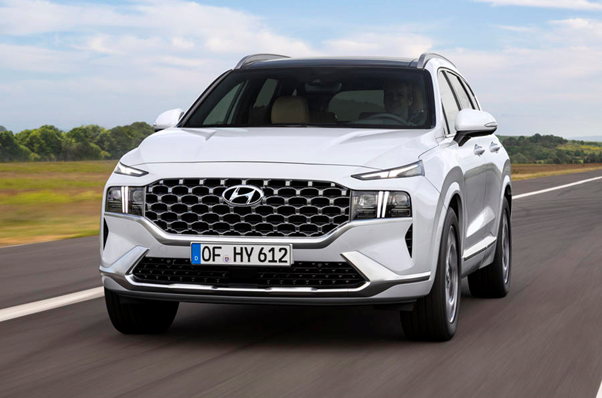 With this improvement, the interior and exterior have been changed, and the platform has been redesigned. The powertrain to be installed has also been reviewed, and updates that can be called a full model change are being planned.
Hyundeai Santa fe Exterior
The Hyundai santa fe exterior has a redesigned bumper shape and lights. The front grille has been widened while the top and bottom have been shortened to enhance the sporty impression. The headlight incorporates a T-shaped LED daytime running light. A horizontal light bar has been added to the tailgate.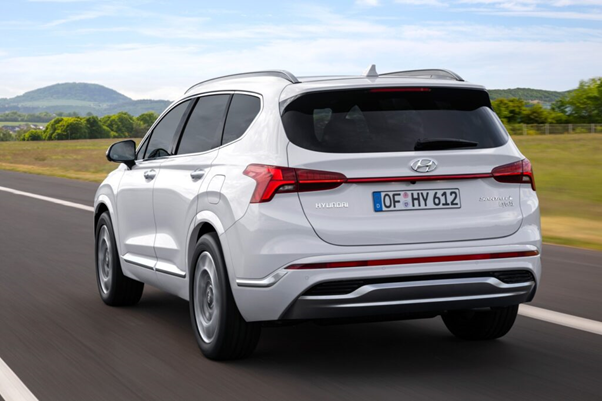 Interior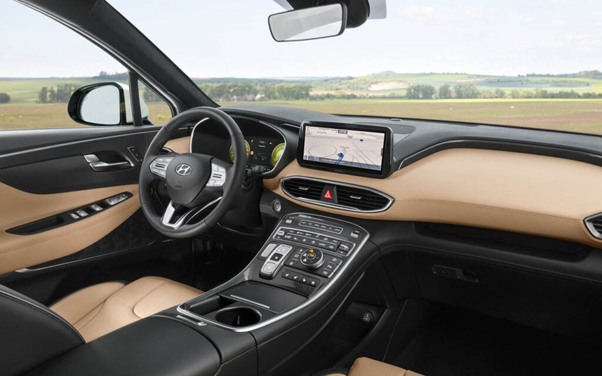 For the interior, the gear selector was changed to a switch type, and a 10.25-inch touch display for infotainment was installed on the upper part of the instrument panel. The meter is a 12.3-inch liquid crystal type.
The platform has been updated to the latest version of Hyundai. It is said that the aerodynamic performance has improved and the center of gravity has been lowered. The comfortability has also improved, and the leg rooms of the 2nd and 3rd row seats are said to have been expanded by 3cm / 4cm, respectively.
The newly added hybrid specification combines a 1.6-liter in-line 4-cylinder gasoline turbo with a motor that delivers 44.2kW. The total system output / torque is 230ps / 350Nm. The drive system can be selected from FWD (front wheel drive) and 4WD.
PHV (plug-in hybrid) specifications will be added in early 2021. The same 1.6-liter gasoline turbo is equipped with a motor powered up to 66.9kW, and the total system output reaches 265ps, which is a plus 35ps. The torque remains unchanged at 350Nm. The drive system is 4WD only.
The transmission is 6AT for both hybrid and PHV, and the battery is mounted under the front seat, so it does not affect comfort.
The diesel engine has also been improved. The 2.2-liter in-line 4-cylinder diesel turbo is about 19.5 kg lighter than before the improvement. In addition, the number of dual clutch type ATs to be combined has increased from 7 steps to 8 steps.