Volvo has unveiled a new electric SUV called the EX90. The seven-seater suv will replace the outdated XC90 in the model line and become the flagship of the brand.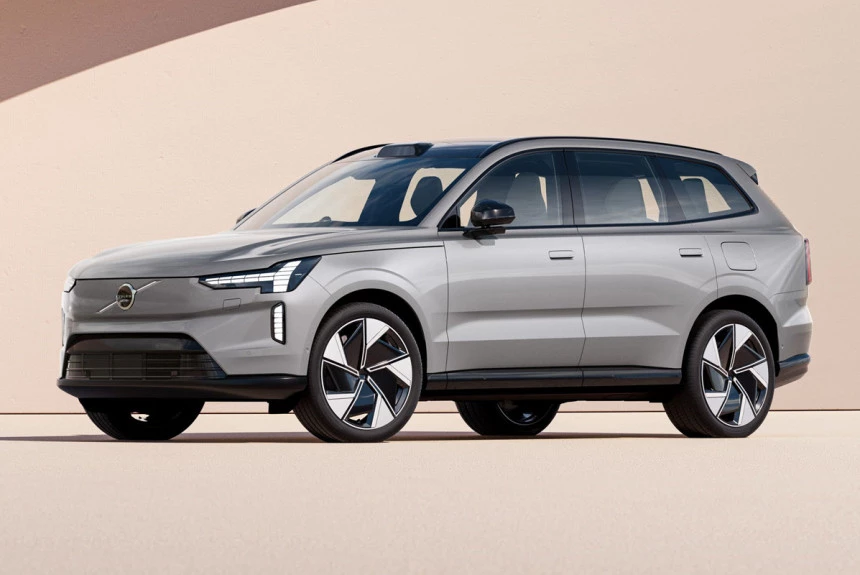 2023 volvo ex90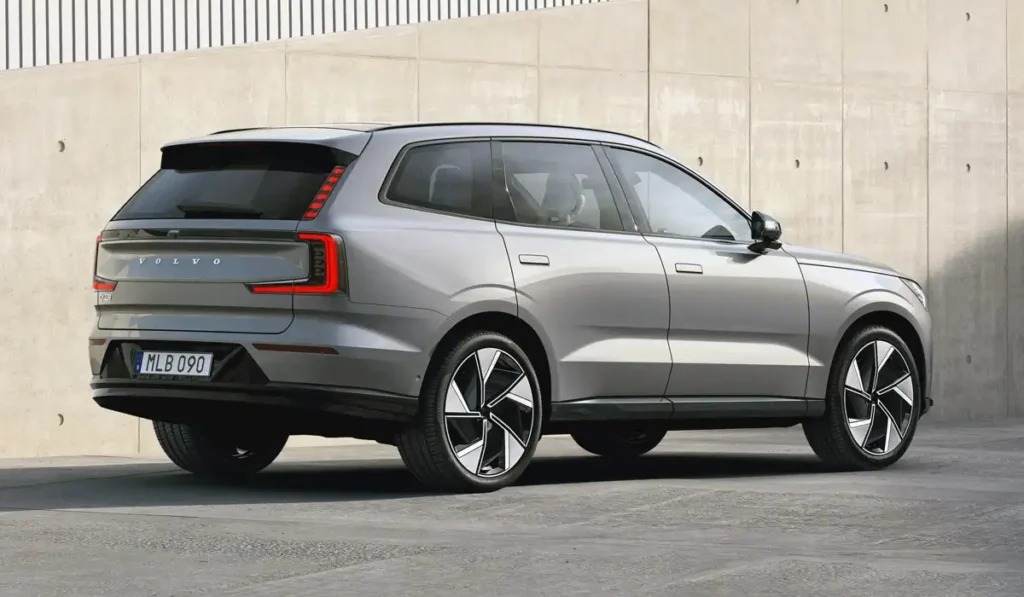 The electric car looks stylish and modern. He has a bold, and at the same time, refined body design with traditional Swedish company faces. The EX90 received T-shaped LED headlights, like the premium Polestar 3. It also lacks a grille. The taillights are curved and the door handles are flush with the body.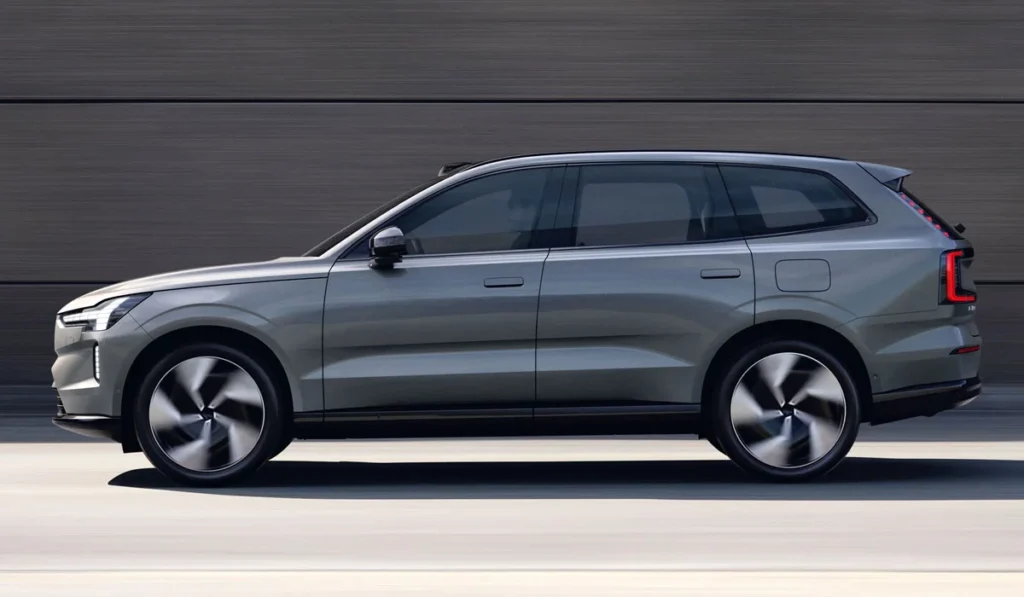 The top suv is based on the SPA2 platform, which was developed jointly with Geely. It is noted that in terms of dimensions the electric car is comparable to the fuel XC90. But its ground clearance is reduced to 215 mm. The drag coefficient is 0.29.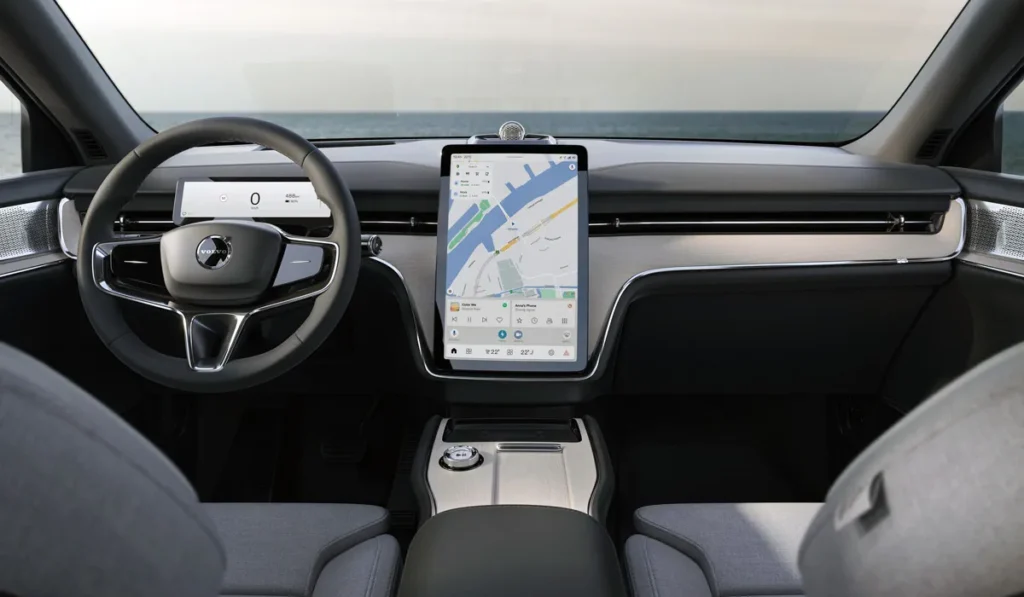 The interior equipment of the electric crossover includes a narrow digital instrument panel, a multimedia system with a 14.5-inch screen in portrait orientation. There is support for wireless Android Auto, Apple CarPlay and 5G networks. Physical buttons are kept to a minimum. Bowlers & Wilkins speakers are built into the headrests of the seats.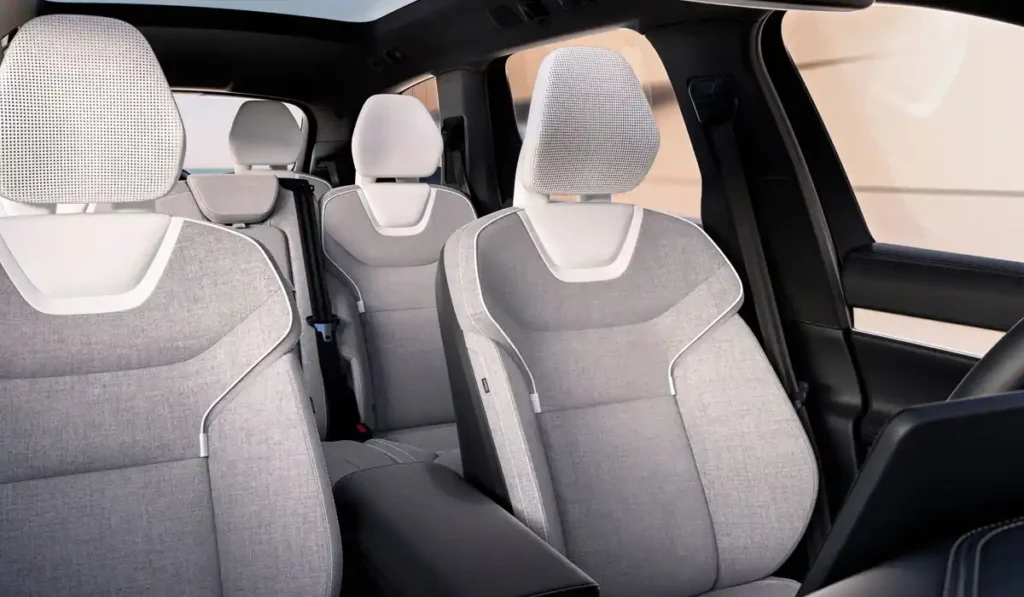 Volvo EX90 in the company is called the safest model of the brand. The electric car comes with semi-autonomous driving technology, which relies on data received from cameras, radars, sensors and Luminar lidar. This data is processed by the NVIDIA Orin platform. Electronics allows you to distinguish between pedestrians at a distance of up to 250 m.
Also in the cabin there are sensors that monitor the driver's eyes, and determine when he is tired or distracted from the road. As soon as the system understands that there are some deviations from the norm, it turns on the signals. They must attract the driver. If this does not happen, then the car will stop on its own, and the system will send a request to the rescue service.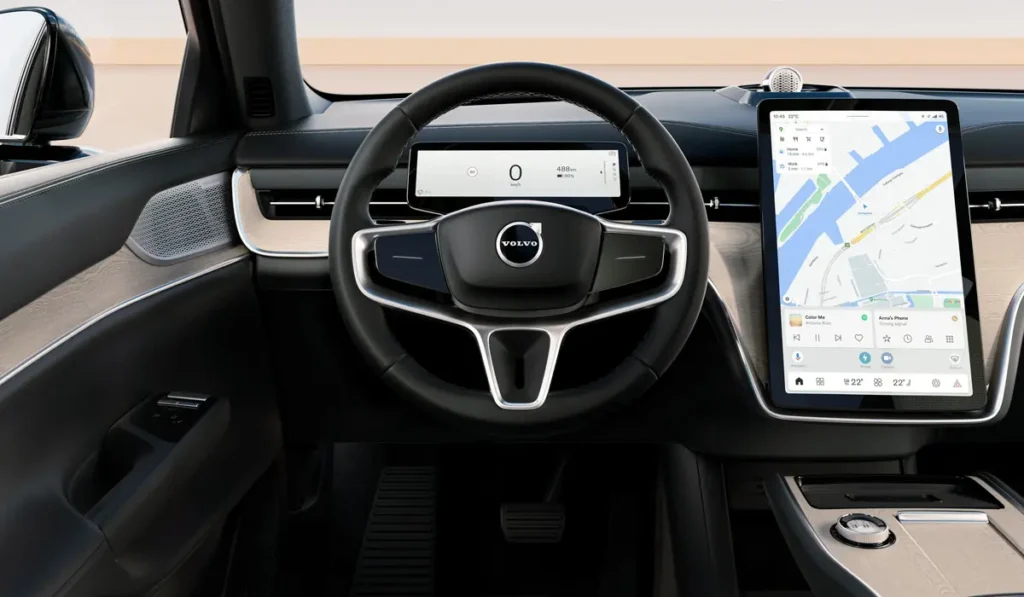 In addition, there are sensors in the cab and trunk of the crossover that detect the presence of animals and small children. They are activated when the driver tries to close the door. So forget them in the cabin is unlikely to succeed. Cabin trim is made from materials obtained by recycling plastics and other recycled materials.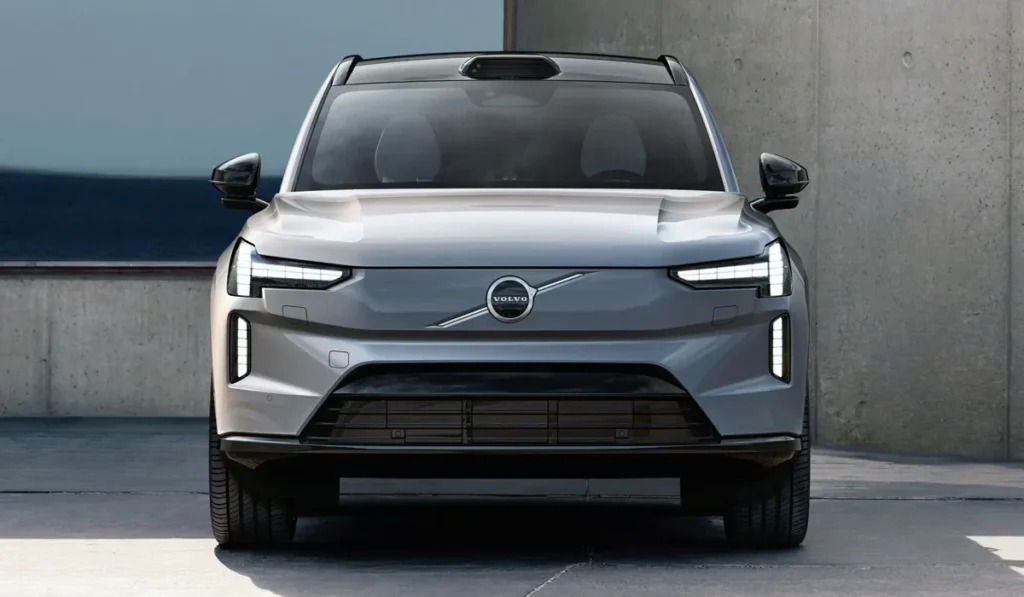 Volvo ex90 Powertrain
The new crossover is driven by two electric motors with a total output of 503 hp. and 900 Nm of torque. A range of 600 km is provided by a 107 kWh battery. Charging, which is equipped with an electric car, is bidirectional. It allows you to both charge the crossover and power the electric house.