Toyota Innova EV Concept (also known as Toyota Kijang Innova EV Concept), converts the regular Innova to a 100% electric drivetrain. It will be unveiled for the first time at the Gaikindo Indonesia International Auto Show 2022 in Indonesia.
Toyota Innova EV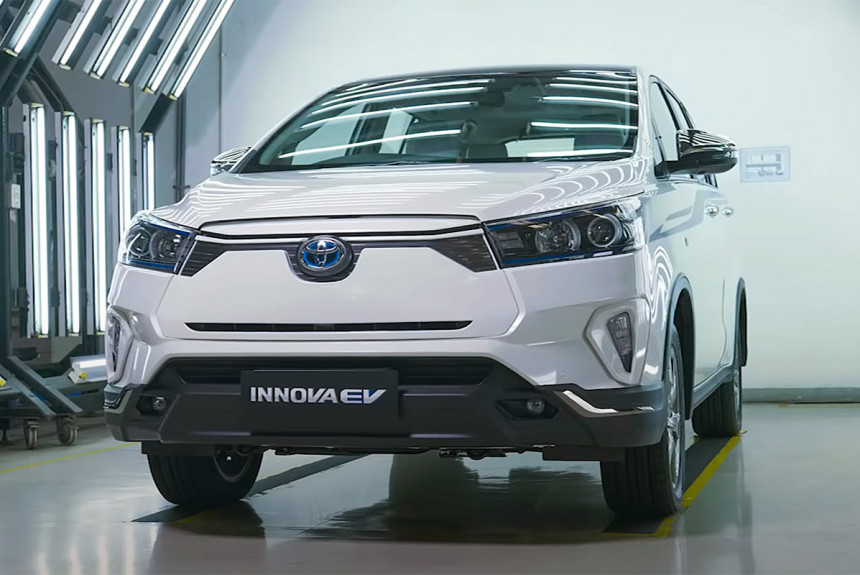 Toyota Innova EV Concept was developed by Toyota Astra Motor in Indonesia. It is the introduction of the regular Toyota Innova (or Toyota Kijang Innova in the Indonesian market) to install electric motors and batteries. Unfortunately , Toyota did not specify the electric motor and battery of the prototype.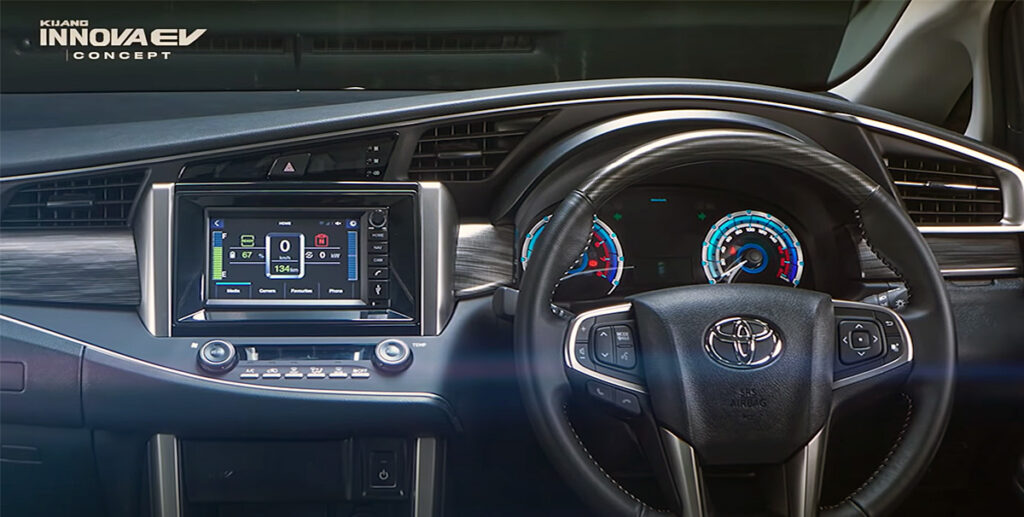 However, the video shows that the car has a battery remaining of 67%, which is approximately 134 km driving distance, so it is possible that the Toyota Innova EV Concept will be able to travel around 200 km per charge. full each time.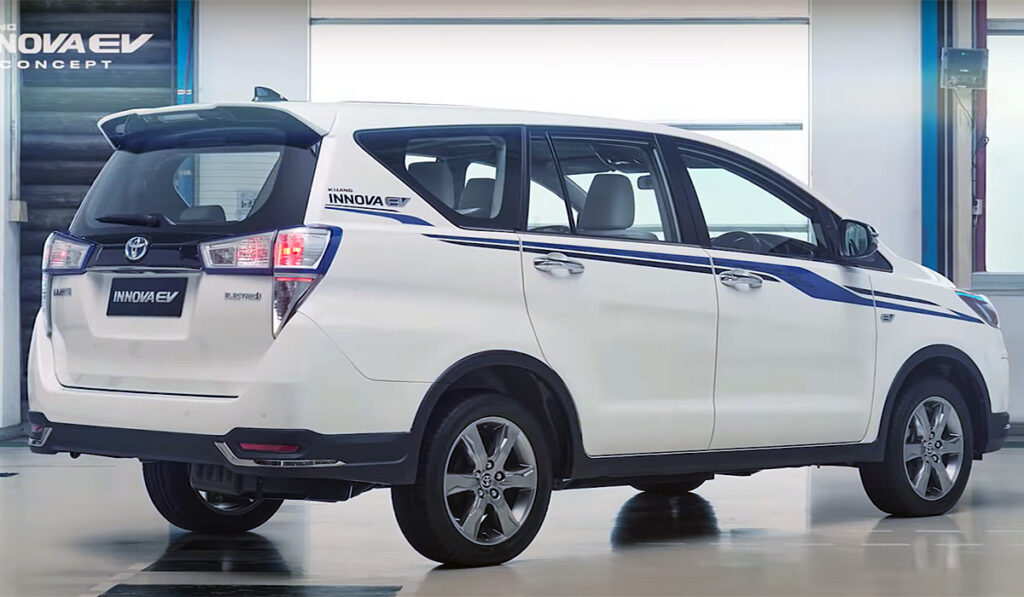 In addition, the Toyota Innova EV Concept has also been redesigned to reflect the electric car. Whether it is a opaque front grille decorated with the same color as the car, headlights decorated with blue stripes, clear taillights And blue stickers on the side of the car, etc. The cabin is decorated with a blue mileage. and an infotainment screen that can display driving system information, etc.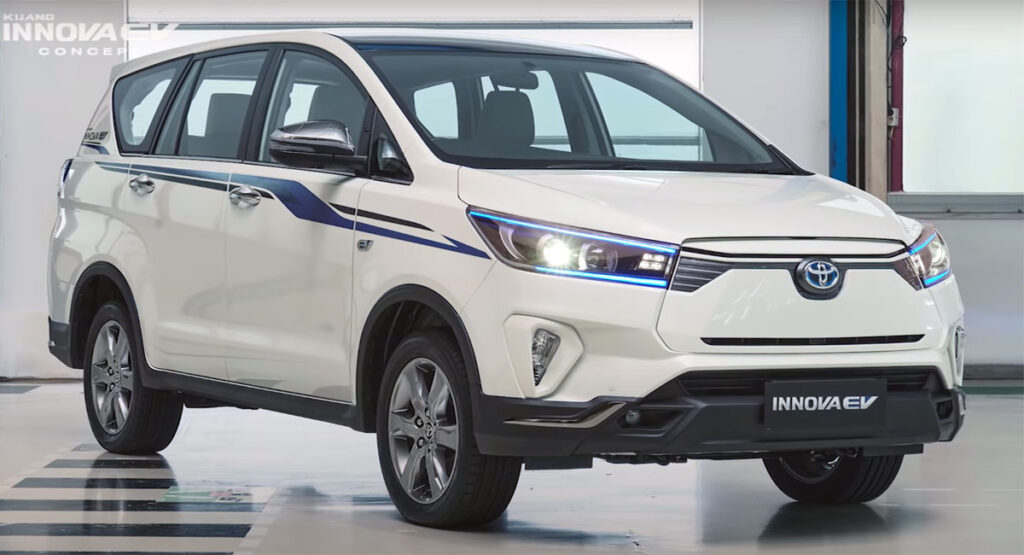 However, the Toyota Innova EV is still just a prototype to study the possibility of doing electric vehicle market in the future only. There is no production plan to actually be released at this time.