2023 Hyundai Palisade:-The main premiere of Hyundai at the New York Auto Show that opened today is the updated Palisade crossover . Almost four years have passed since the debut of this model, so now it's time for a planned restyling. The main changes are on the face. Instead of a figured shield of the radiator grille, a rectangular "grill" with large cells will appear. New lighting technology has appeared, although the "two-story" scheme with three-section vertical stripes of navigation lights has been preserved.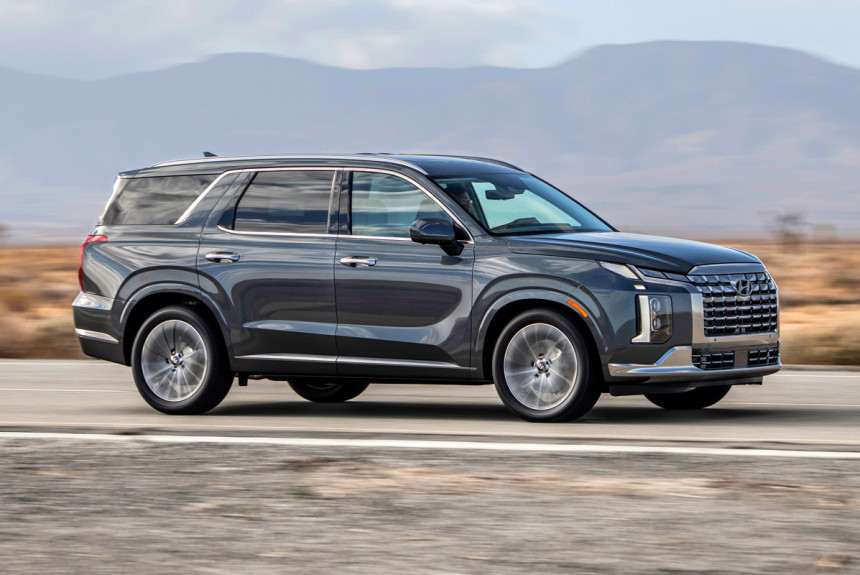 2023 Hyundai Palisade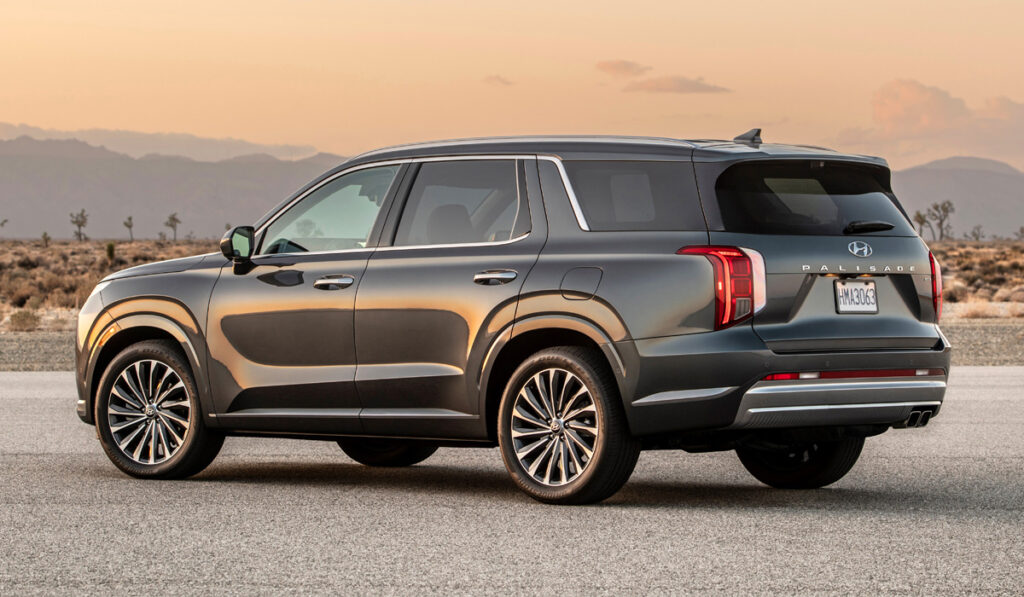 At the rear, only the bumper has been changed, and wheels with a new design have also appeared. And the Palisade XRT variant with a dark "off-road" decor and 20-inch wheels has also been added to the range, although such a crossover has no technical improvements. The exterior mirrors now have an auto-dimming function.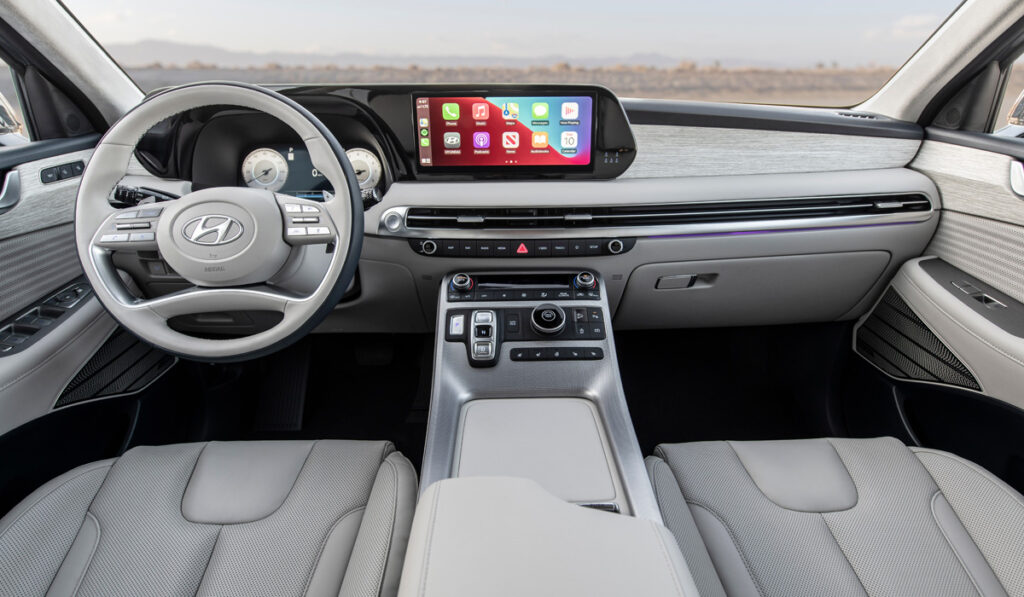 Inside, there is a new steering wheel, different virtual instrument graphics, modified trim materials and ventilation deflectors combined in a continuous line. The screen size of the media system has been increased from 10.25 to 12.3 inches, the functionality of Bluelink telematic services has been expanded: for example, Palisade can now be unlocked from a smartphone via Wi-Fi (the transmitter is built into the head unit).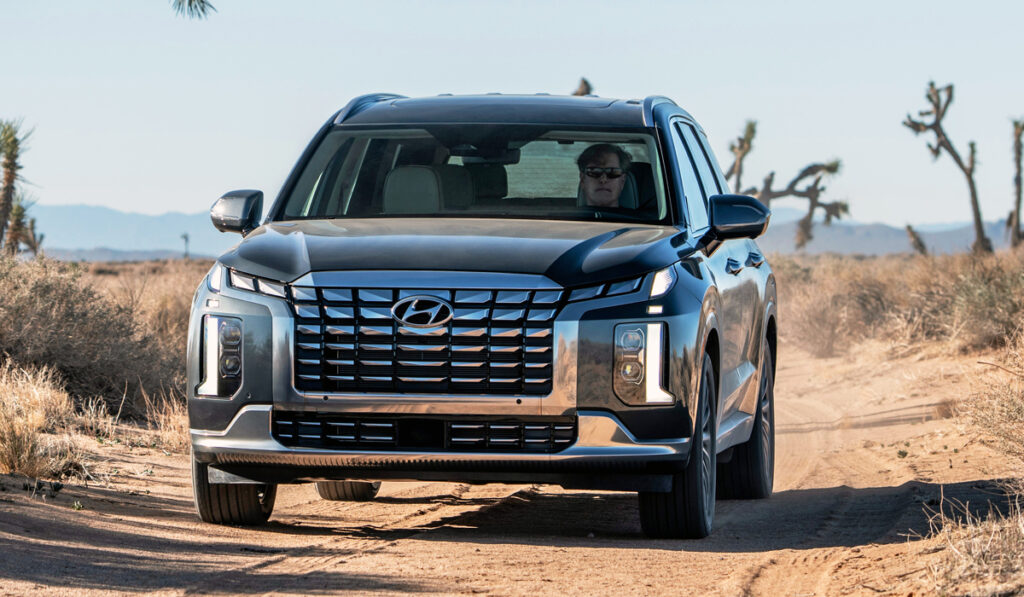 Options include a new, more comfortable Ergo Motion driver's seat, as well as an interior rear-view mirror with a full-screen screen, which transmits the image from the top rear-view camera. Instead of USB-A connectors, now modern USB-C, the power of a wireless charger for gadgets has been increased from 5 to 15 watts. Improved adaptive cruise control, valet is now activated remotely from a smartphone.

Palisade can still have seven or eight seats. For the "captain's" seats of the second row, ventilation was proposed for the first time, and for the seats of the third row – heating. Side airbags on the second row are now standard, meaning the Palisade has nine airbags by default.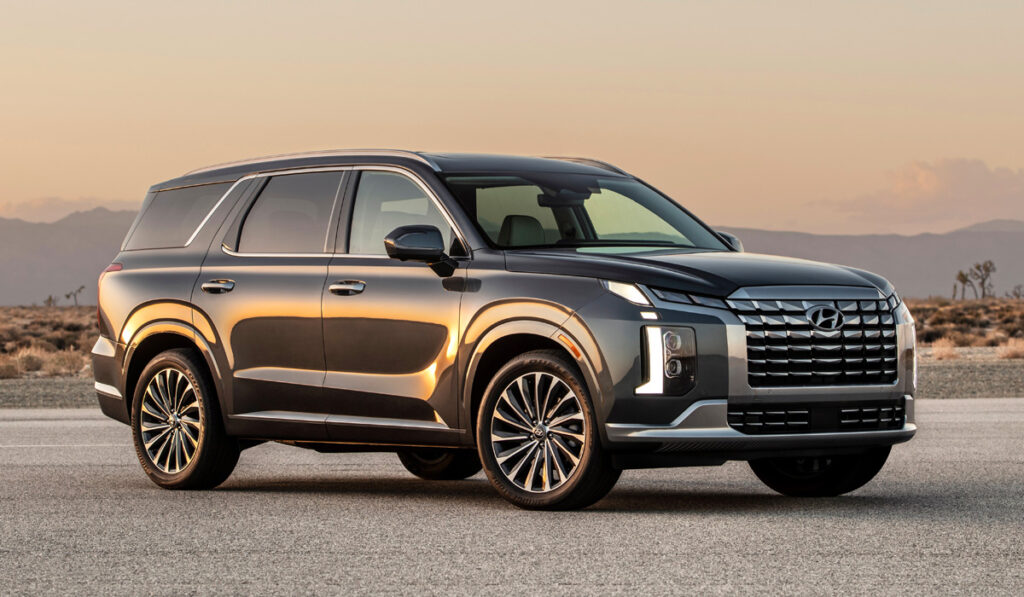 There are no technical changes – at least for cars for the US market. There, the Hyundai Palisade is still offered only with a V6 3.8 GDI petrol aspirator (295 hp) and an eight-speed automatic. You can choose front or all-wheel drive. Cars with four driving wheels have an additional towing mode (Tow Mode), in which the clutch works with preload, and the box keeps downshifts.
In America, the updated Palisade will start selling this summer. For pre-reform crossovers here they are now asking from 33 thousand dollars.