2023 Ford Explorer :- In America , the current generation Ford Explorer debuted three years ago, and the time for a planned restyling has not yet come. But the update was carried out in China! The Explorers have been produced here since 2020 by the Changan Ford joint venture, and so far, locally made crossovers have not had so many differences from their American counterparts. Now the Chinese Ford Explorer has found its face Literally.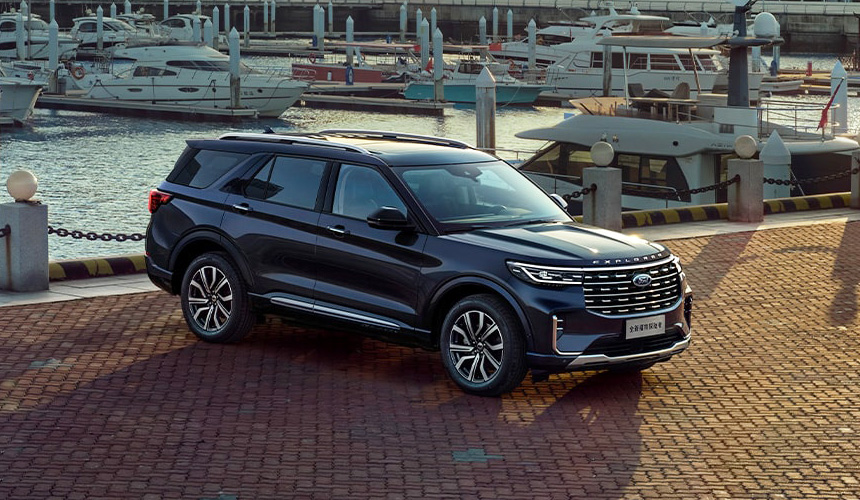 2023 Ford Explorer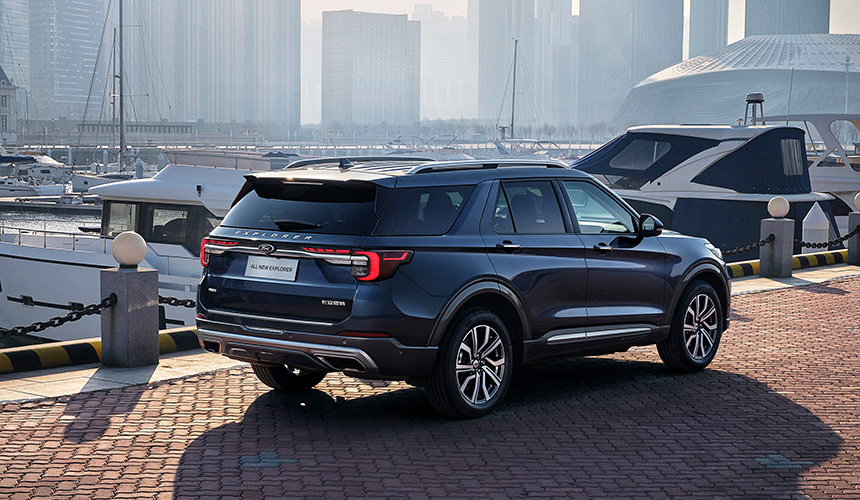 It has a wider grille, a new bumper with vertical "fangs" around the edges, and different headlights. At the same time, it cannot be said that the updated crossover began to look more attractive than the original. The stern has also been redone: here, too, new optics (now with additional sections on the fifth door), other bumpers and exhaust pipes. Among the options, as before, there is a two-tone body color.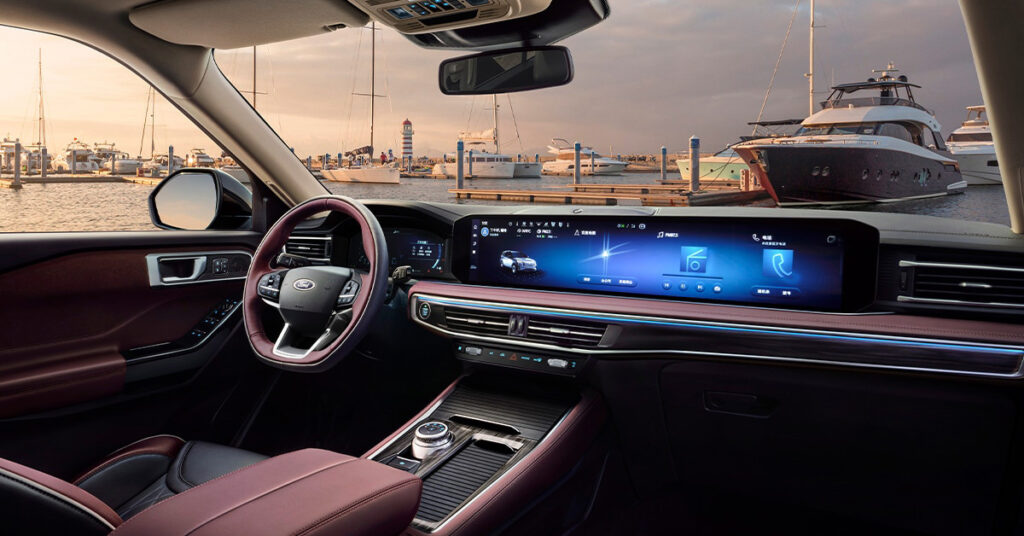 The interior has also been updated. Instead of a vertical media system tablet, a wide horizontal screen with 4K resolution is installed, like the latest Ford Evos and Mondeo models . For this, the front panel had to be completely redone, although the instrument display is still recessed under the visor. The central tunnel is intact, and only a small remote control with the most important keys remains from the console.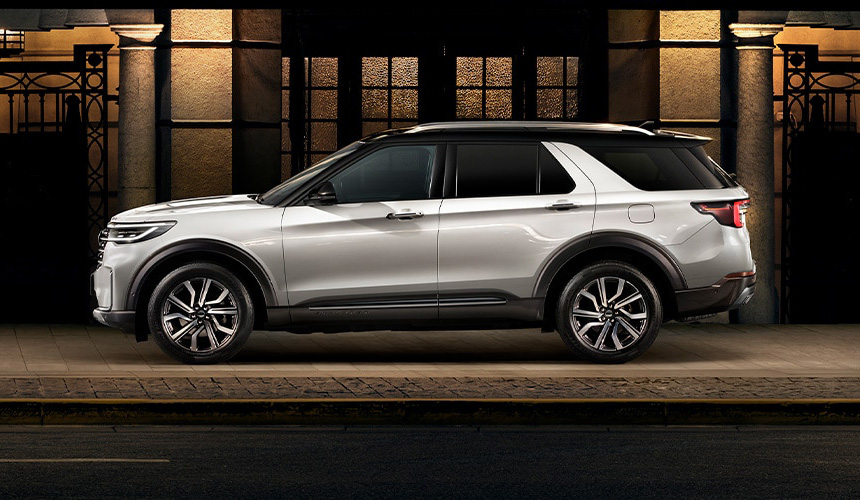 The updated Explorer will retain the current 2.3 turbo engine (276 hp) and a ten-speed automatic in China. And yet, according to preliminary information, the range will still be replenished by the base two-liter turbo four with a capacity of about 220 hp, which was announced two years ago, but has not yet appeared on serial crossovers. The public display of the updated Explorer will take place in April at the Beijing Motor Show, sales will begin by summer.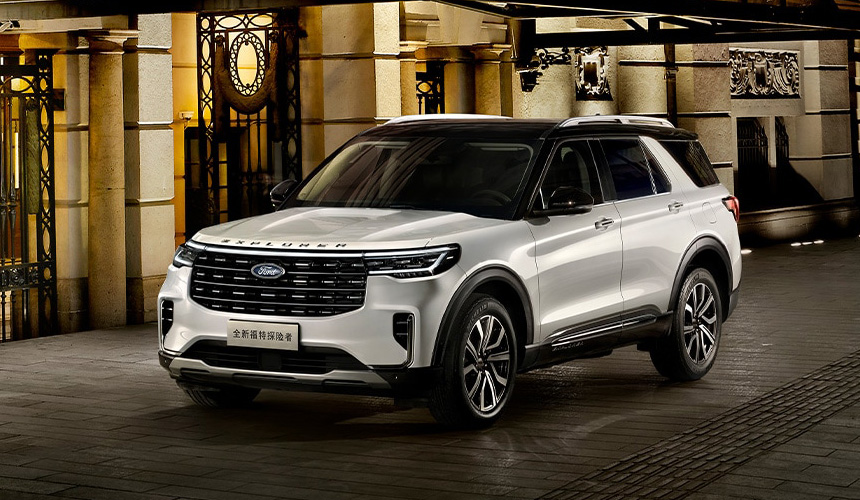 In the meantime, along with the restyled model, the Ford Explorer Warrior, created on the basis of the pre-reform crossover, is presented in China. According to official information, this special version is dedicated to the 30th anniversary of the model, although the first Explorer debuted in the US in 1990. It doesn't seem to matter to China.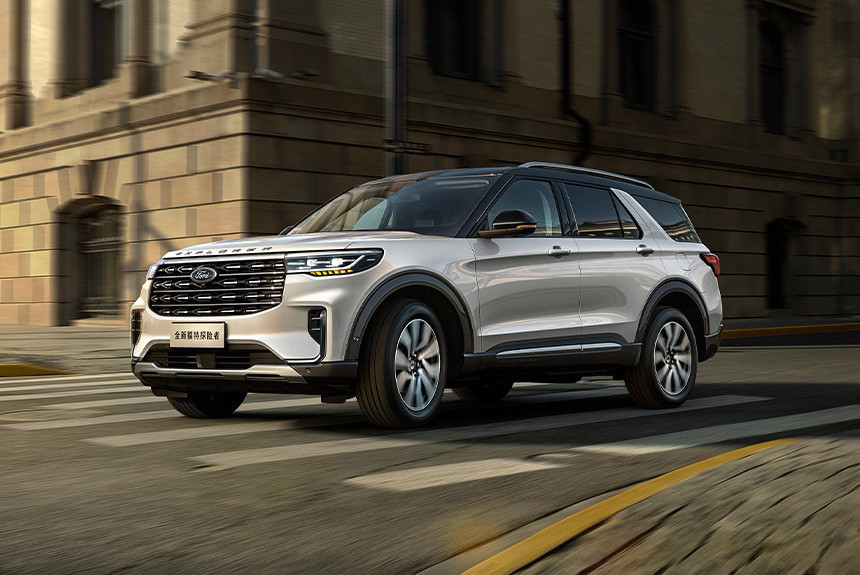 The Warrior has copious red décor, a steel roof rack and optional retractable footpegs. Contrasting inserts in the cabin are also promised, but there are no technical changes. 600 of these crossovers will be produced at a price of 53 thousand dollars, and they are about to go on sale.