Cadillac has been producing super-powerful V-models of its models for almost twenty years, but so far it has been only cars – sedans, station wagons, coupes and the XLR-V roadster. Even crossovers of this version did not get. But soon the powerful SUV Cadillac Escalade V will appear in the range. His debut is scheduled for the spring of this year, but for now the company has published a few photos.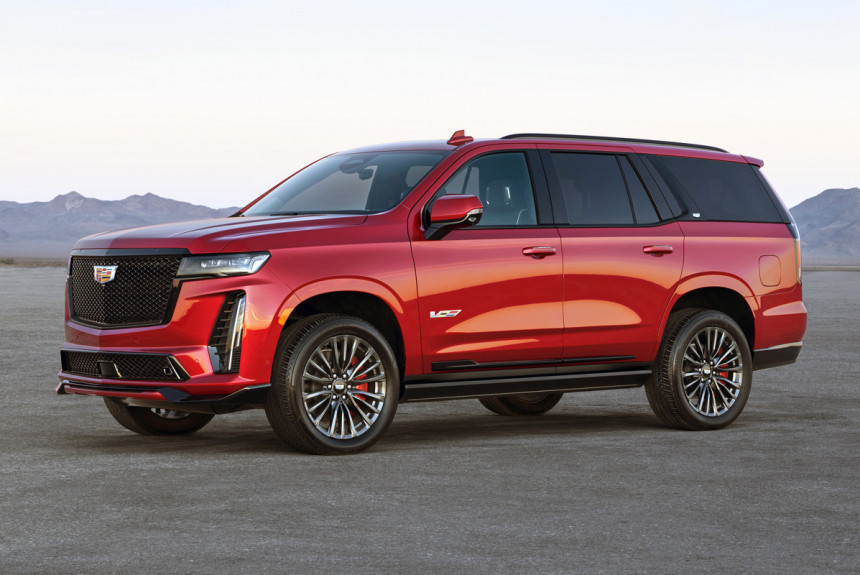 Cadillac Escalade V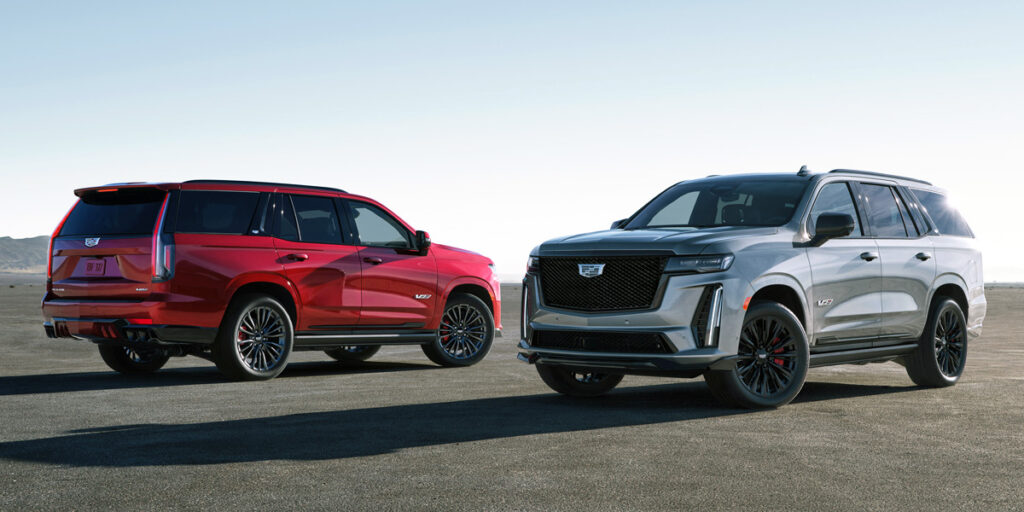 The current 2020 Escalade has an optional Sport package with a mesh grille and black instead of chrome trim from the start, but the V version looks even more aggressive. She has other bumpers with enlarged black sections at the front and a pseudo-diffuser at the rear, other wheels, and most importantly, four large exhaust pipes. On the stern and front doors are colorful V-nameplates.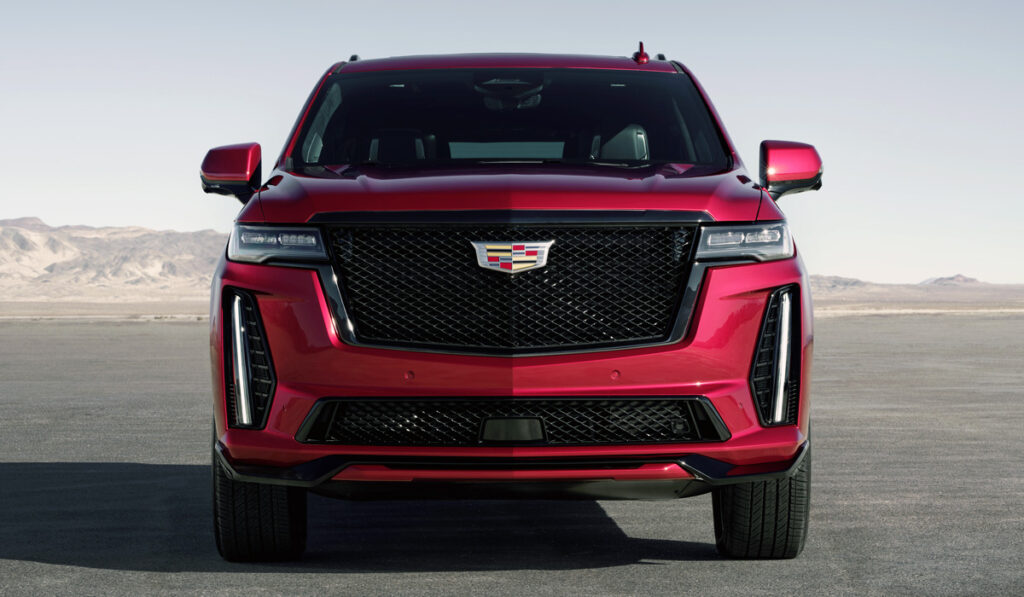 Alas, there is no other information yet. But rumors have already appeared in the American press that the Cadillac Escalade-V will have a supercharged V8 6.2 engine of the LT4 series. Now such motors are installed on Chevrolet Camaro ZL1 sports cars (659 hp) and Cadillac CT5-V Blackwing sedans (677 hp). It is not yet clear what output this motor will be tuned to for an SUV. Considering that this generation Escalade finally has a modern chassis with independent rear suspension, it should make a good high-speed behemoth. All details will be in the spring.