The new generation of the 2022 Ford Ranger frame pickup has replaced the T6, which has been on the market for over 10 years. The manufacturer has carried out extensive work on the seventh generation of the Ford Ranger. As a result, the model turned out to be bright and technological, borrowing some features from the Maverick and F-150.
2022 Ford Ranger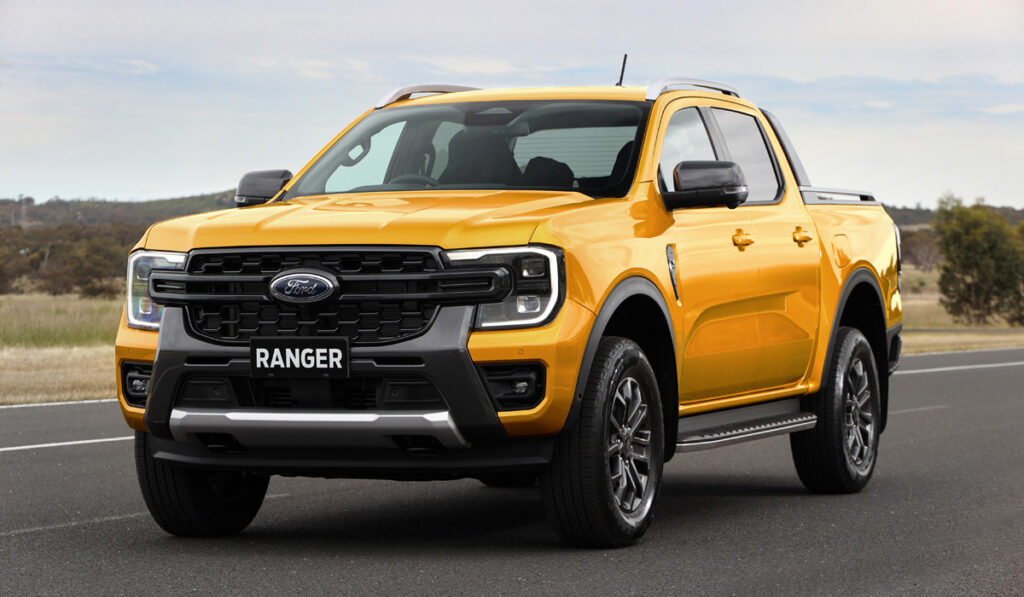 The new Ford Ranger 2022 is based on an upgraded platform. The distance between the axles has increased by 50 mm to 3276 mm. The track of the front and rear wheels has also increased by 50 mm. Thanks to these changes, the interior has become more spacious and the platform is more spacious. The design of the Ford Ranger is completely new. It features a massive honeycomb grille, C-shaped headlights with integrated LED DRLs, beefy front and rear bumpers, and a sculpted bonnet.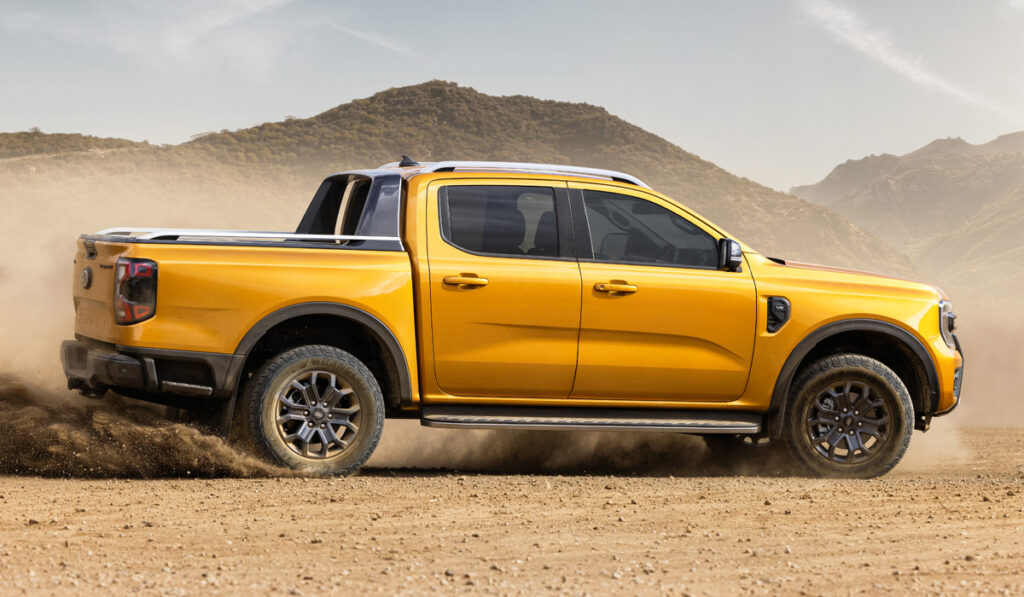 The front double-wishbone suspension with springs is the same, and the rear continuous axle is modernized: there are still springs, but the shock absorbers are now located not on the inside, but on the outside of the frame side members. Together with other minor improvements, this has improved the comfort and handling of the pickup.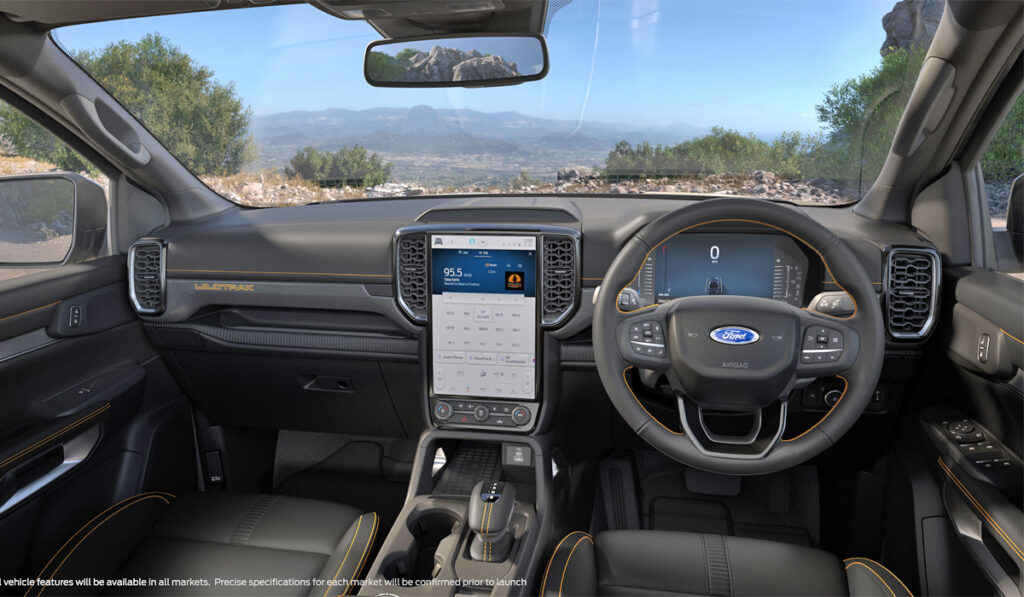 While the new Ranger is presented only with "one-and-a-half" and two-row cabins, but there will also be a working single-row version. The practicality of the cargo compartment has been improved: there are now more power elements for securing the cargo, steps are cut behind the rear wheels, the tailgate is reinforced, and a 400-watt household outlet is offered for an extra charge. The body, extended by 50 mm, now accommodates a standard cargo pallet.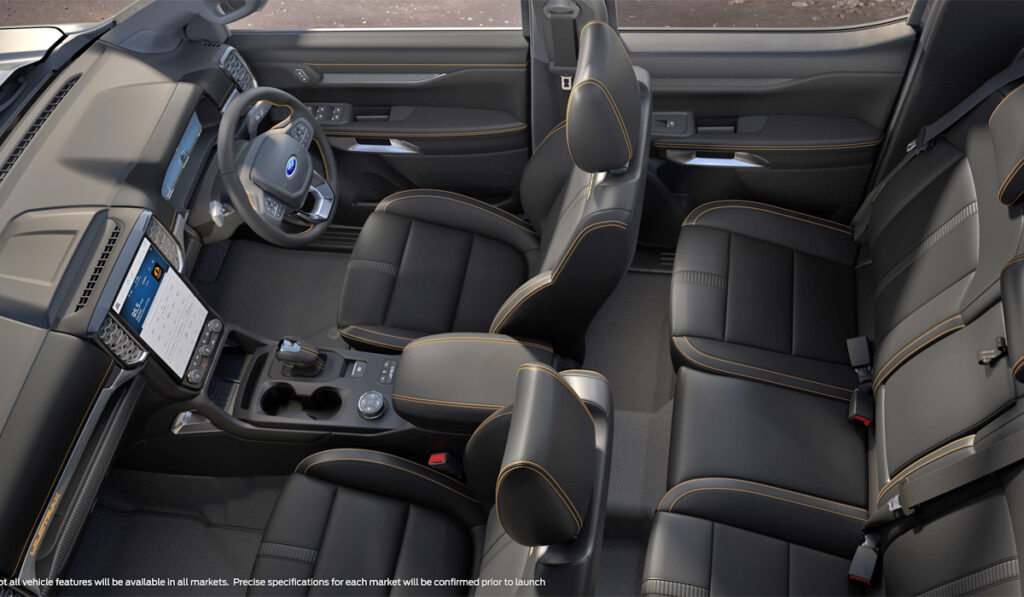 The interior of the Ford Ranger 2022 features a 10.1-inch digital instrument cluster and SYNC4 infotainment system with a 12-inch portrait screen.
There are more storage spaces in the cabin: pockets in the doors are enlarged, a platform at the center console is equipped, an additional upper glove box is organized. In addition, the Ford Ranger has acquired modern electronic assistants: all-round cameras, adaptive cruise control and a road sign reading system. The range includes configurations XL, XLS, XLT, Sport and Wildtrak.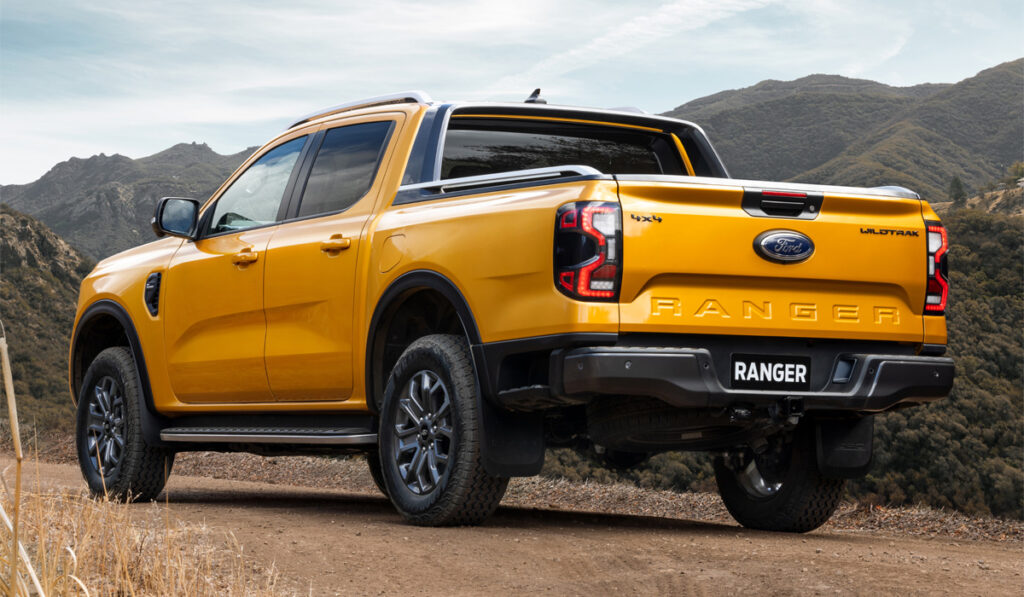 The engine range includes three units. The base is a 3.0-liter V6 engine. It will join the 2.0-liter four-cylinder, which is available with one or two turbochargers. An option with a 2.3-liter EcoBoost four-cylinder petrol engine is also offered. The new Ranger will be available with three different gearboxes, namely a six-speed manual and a six- or ten-speed automatic.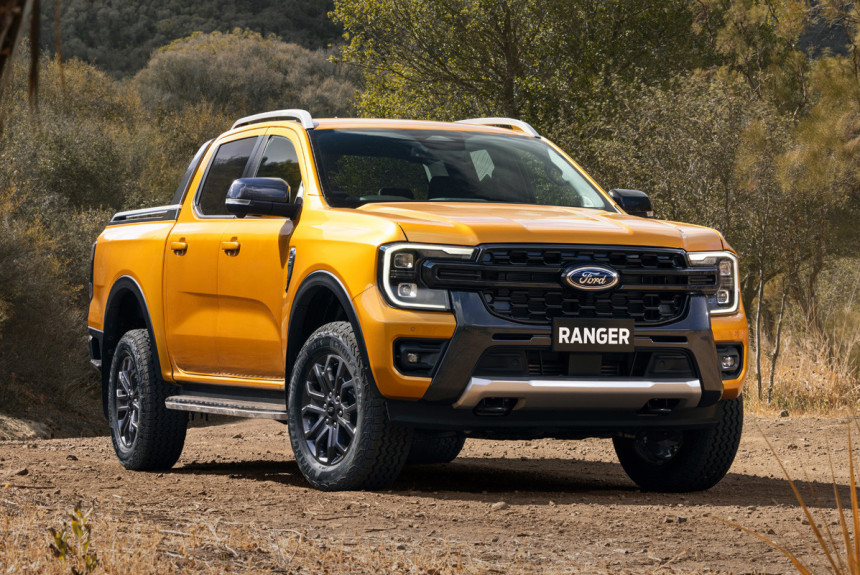 The new Ford Ranger will be produced in Thailand and South Africa, but the start of sales even in key markets will not take place until mid-2022.