2022 Nissan x-Terra Minor Change model was officially launched in Thailand Improved design, more elegant and more usable with a safety system 360° Safety Shield Technology, equipped with a 2.3-liter twin-turbo engine, 190 horsepower, available in 3 sub-models, selling price 1,199,000 – 1,499,000 baht.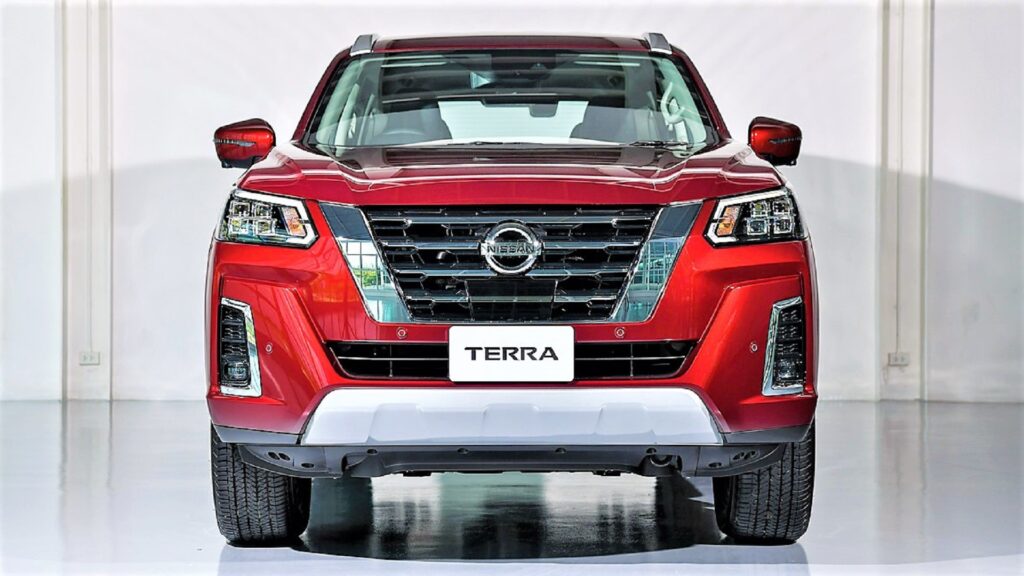 Nissan x-Terra 2022 Minor Change The exterior is designed to focus on more modern luxury under the concept of Unbreakable Design, equipped with four new Quad-LED headlights, a new design that shines 34% more with Daytime Running Light and LED fog lamps, while the rear is installed. Dual-line LED Light Guide taillights with LED brake lights complement the distinctive chrome stripe above the license plate mounting hole. and new 18-inch two-tone alloy wheels.
The cabin was designed with a new design console. Upholstered in a synthetic leather material with double seams. Installed 8-way power-adjustable leather seats on the driver's side, 2nd-row seats with Auto Tumble Seat function can be folded automatically with the press of a button to increase the convenience of entering and exiting the 3rd row, supplemented by adding insulation to reduce noise. inside the cabin and the use of windshields and Acoustic Glass front doors, etc.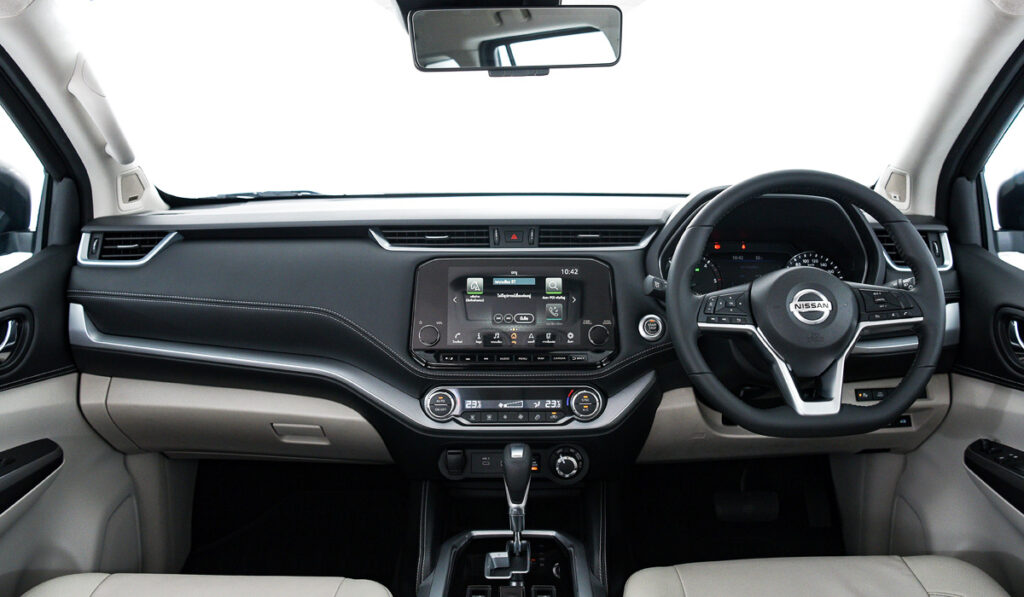 New Nissan Terra 2022 Install a 7-inch screen gauge with Off-Road Meter, a D-shape leather-wrapped steering wheel that has been adjusted to make it easier to control, electric handbrake system, electric tailgate open-close with sensors. while the entertainment system is a 9-inch touchscreen with support for Wireless Apple CarPlay and Android Auto and wireless charging, BOSE Premium Audio System with 8 speakers.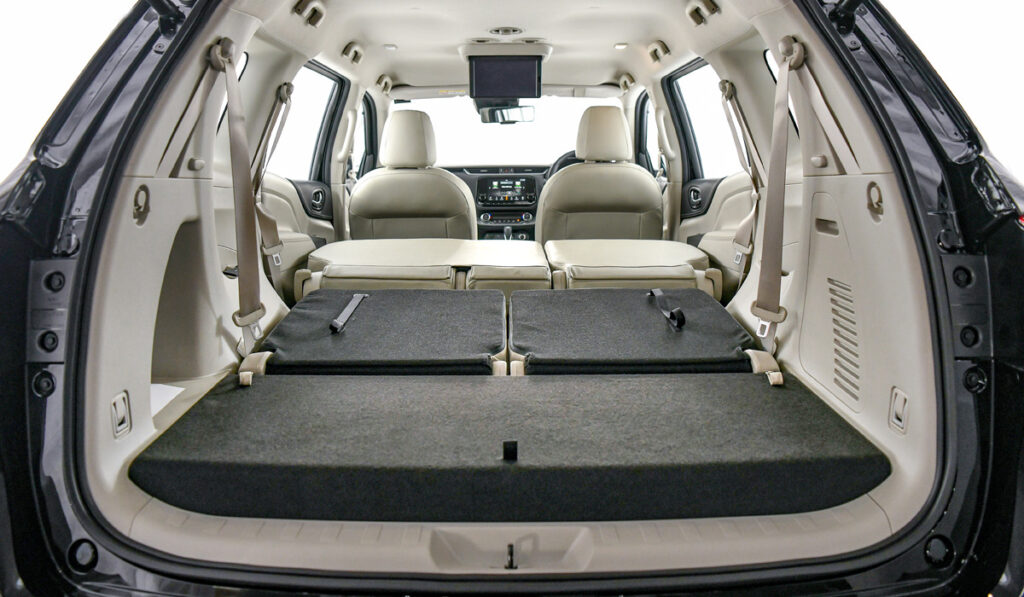 In addition, the cabin is equipped with a large 11-inch screen for rear passengers to watch Netflix or YouTube via HDMI, including 2 USB-C ports and 3 USB-A ports to the 3rd-row seat.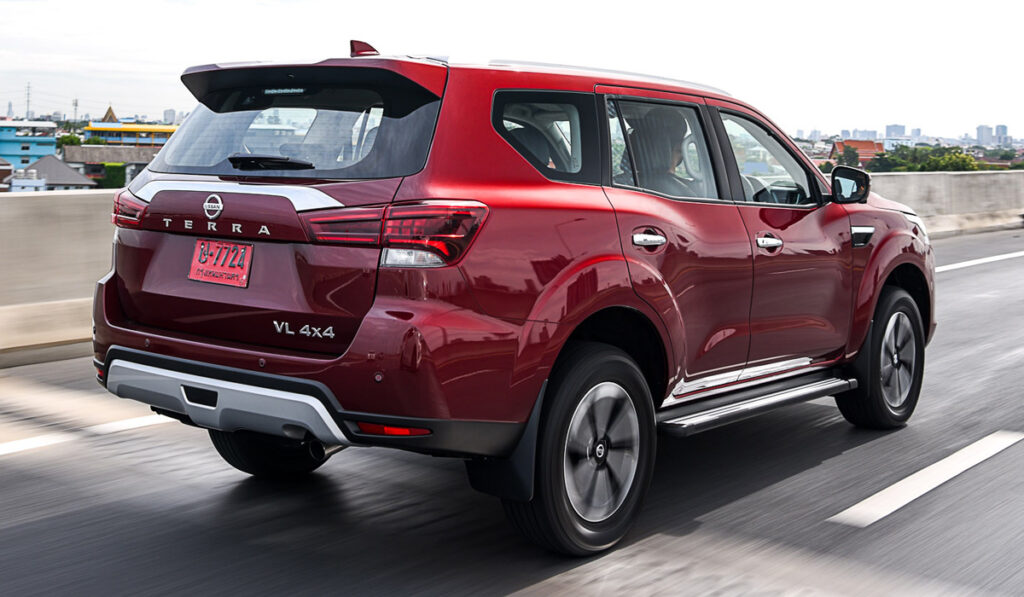 The power of the new Nissan Terra 2022, It is a 2.3-liter twin-turbocharged diesel engine, code YS23DDTT, providing a maximum power of 190 horsepower (PS), a maximum torque of 450 Newton-meters, delivered with a 7-speed automatic transmission, which can be selected for both 2-wheel drive and 4-wheel drive.