Audi unveils Skysphere Concept electric concept car that will be further developed into a car for real use in the future It comes with an autonomous driving function that they call "Experience Devices". and safety for users.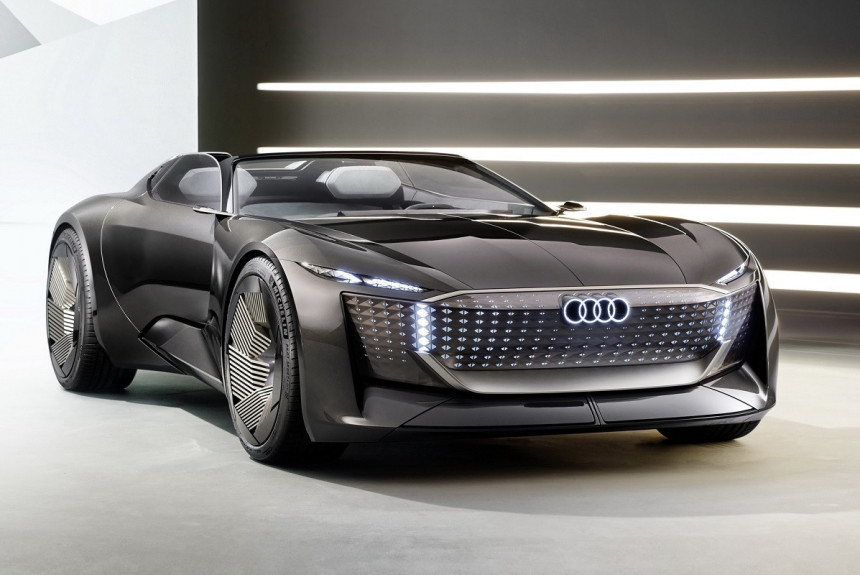 Audi Skysphere
There are two types of driving functions and can be adjusted as needed by buttons on the steering wheel.
Type 1 is Grand Touring (5.19 m long wheelbase), automatic driving. The system will expand the wheelbase. then the steering wheel and accelerator pedal will be folded and hidden.
The second type is Sport (4.94 m long wheelbase).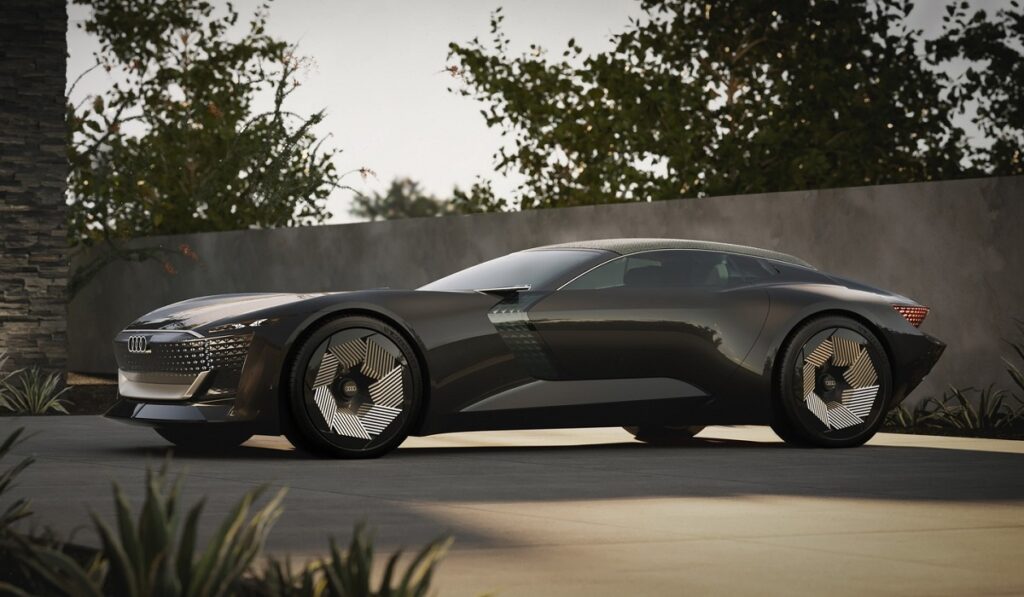 The Audi Skysphere Concept is a luxurious, futuristic, two-seater electric roadster. The doors are inspired by the 1930s Horch 853 design, a single-frame grille with LED lights and sharp headlamps.
aerodynamic tilt windshield Get the roof open – close. with electric system New design wheels, size 23 inches, aerodynamic design, Therefore, there is sufficient heat dissipation for the braking system. The rear is a clear glass that can be seen inside and several LED taillights along the entire strip.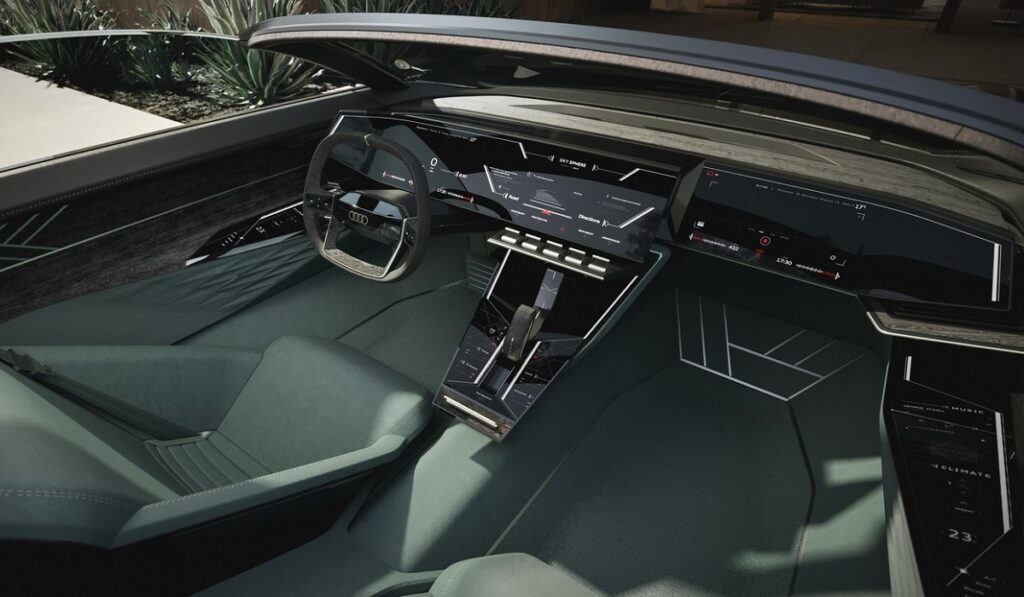 The interior of the cabin is modern with a screen infotainment screen. Combined with a 55.7-inch driving information display, it supports an Internet connection. video conference and watch movies with premium speakers hidden inside The seat is made of microfiber and synthetic leather. The material used is eucalyptus wood.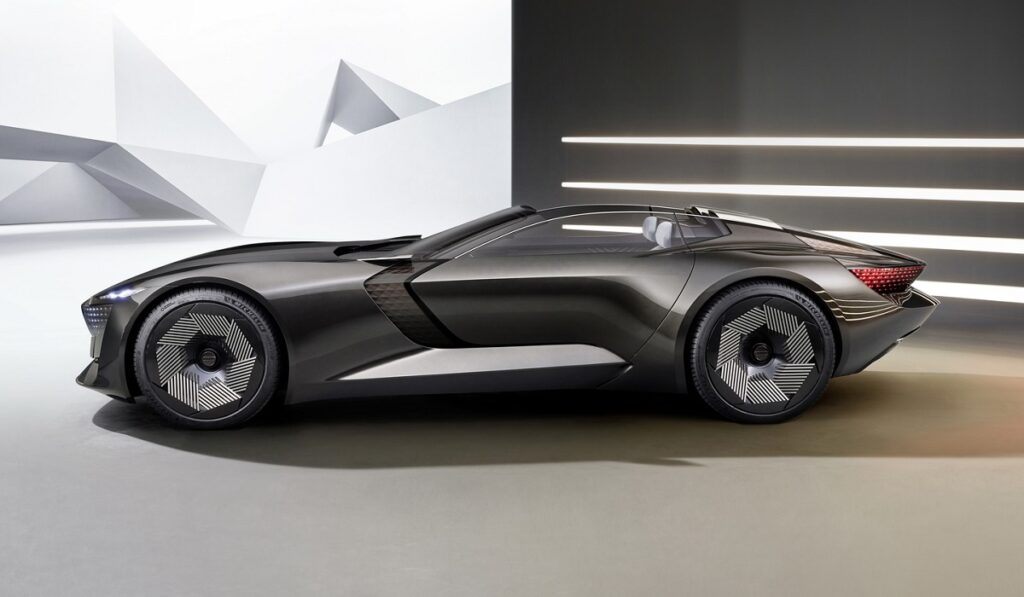 Power is driven by a single electric motor. Provides a maximum power of 624 horsepower, a maximum torque of 750 Newton – meters, acceleration of 0-100 km / h in 4 seconds, a battery capacity of at least 80 kWh installed at the rear. The maximum running distance is 500 km/charge and the total weight of the car is approximately 1,800 kg.
The front and rear suspension is a new design that can be adjusted to reduce the height of the car by 10 mm.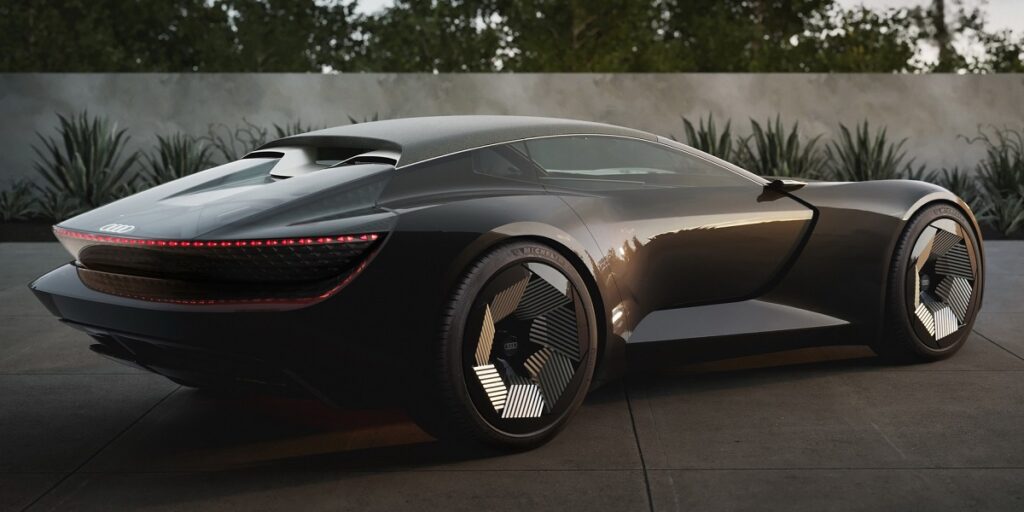 Unfortunately, the Audi Skysphere Concept is just a prototype. which various technologies that were installed including design and security system Still need time to study and develop further.
However, Audi plans to launch two more prototypes, the Grand Sphere before the end of 2021 and the Urban Sphere in 2022.