The all-new 2022 Honda Civic Hatchback, the new 5-door, was officially launched for the first time in the world in the United States. Adjust the design to emphasize more dignity. with a 6-speed manual transmission to choose from.
2022 Honda Civic hatchback
Highlights with a sportier design than the sedan version. It aims to target younger customers. by US market Will continue to use the 2.0-liter gasoline engine and 1.5-liter turbo petrol the same block as the sedan. But adding options with a 6-speed manual transmission that focuses on driving fun.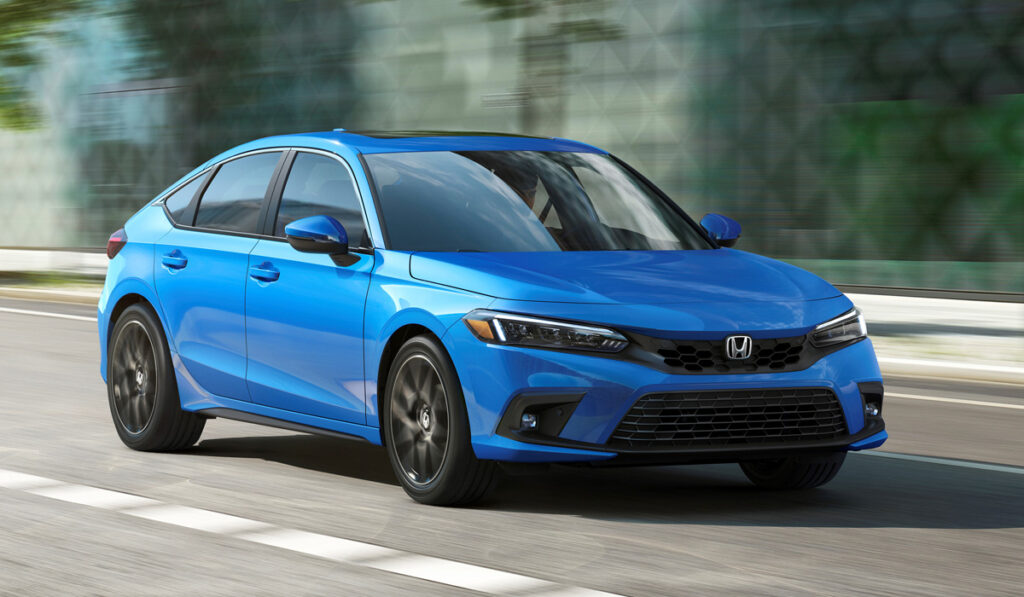 The all-new Honda Civic Hatchback 5-door was developed on the 11th generation Civic by removing the same front design as the sedan. but modified the appearance of the rear to resemble a coupe Focusing on simple lines that look simpler than the previous model, with Honda stating that the structure has been increased by 16% and the width of the luggage compartment door is increased by 1.6 inches, complemented by two new body colors.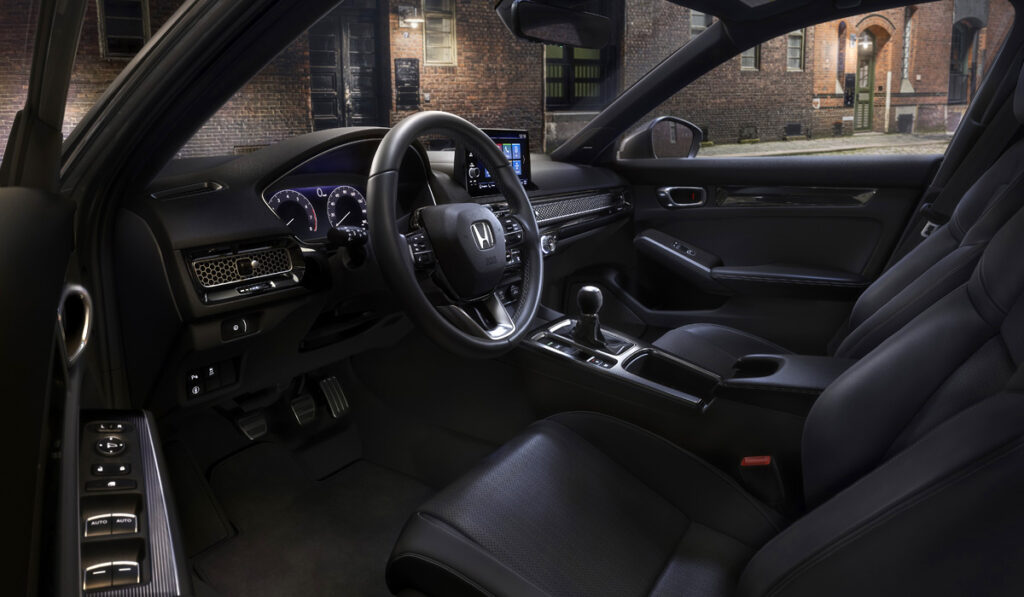 The interior of the Hatchback is based on all sedan models and is equipped with a 7-inch or 9-inch infotainment screen, wireless Apple CarPlay and Android Auto support, a 10.2-inch LCD speedometer, Bose audio system with 12 speakers, wireless charging, side airbags for rear passengers, the latest version of the Honda Sensing safety system with Traffic Jam Assist as standard and Low-Speed ​​Braking Control on the upper-end models.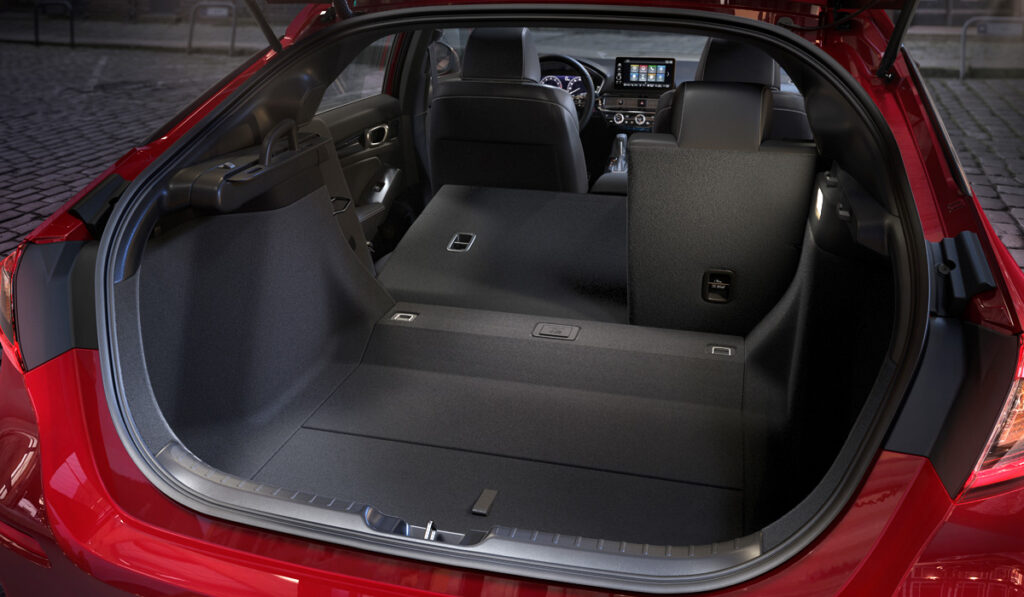 In addition, the suspension of the Civic Hatchback, released in the United States, has been tuned differently from the sedan version. It has been developed to make corners smoother and more natural. can respond better to the driver At the same time, it has also been improved to reduce the amount of vibration coming into the passenger compartment better than before.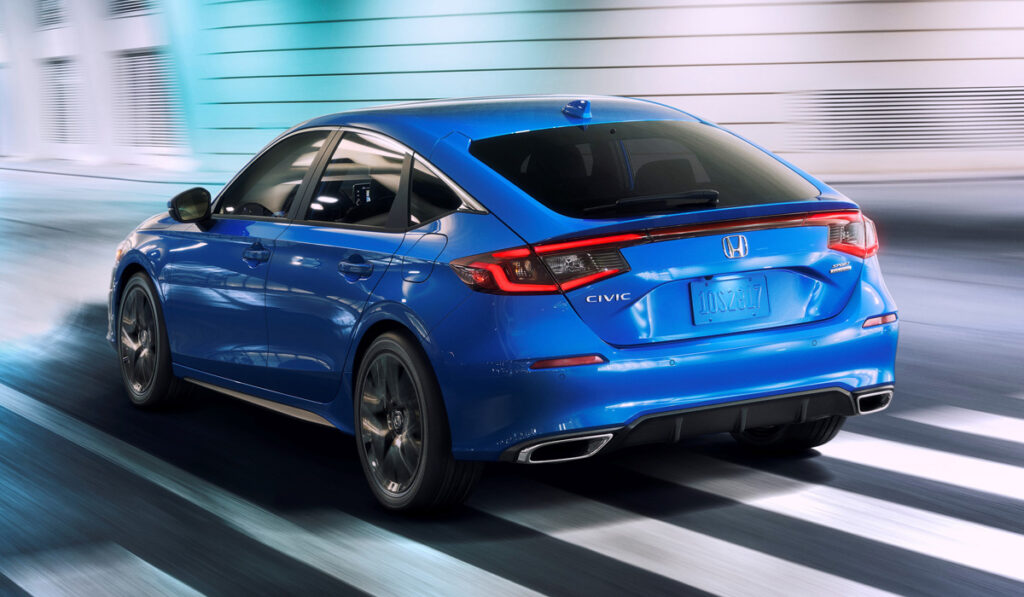 The all-new Honda Civic Hatchback 2022 in America is available with a 2.0-liter i-VTEC 4-cylinder petrol engine with a maximum power of 158 horsepower and a maximum torque of 187 Nm, and a 1.5-liter turbocharged petrol engine with a maximum power of 180 horsepower. Maximum torque 240 Newton – meters, both can choose either CVT automatic transmission or 6-speed manual transmission.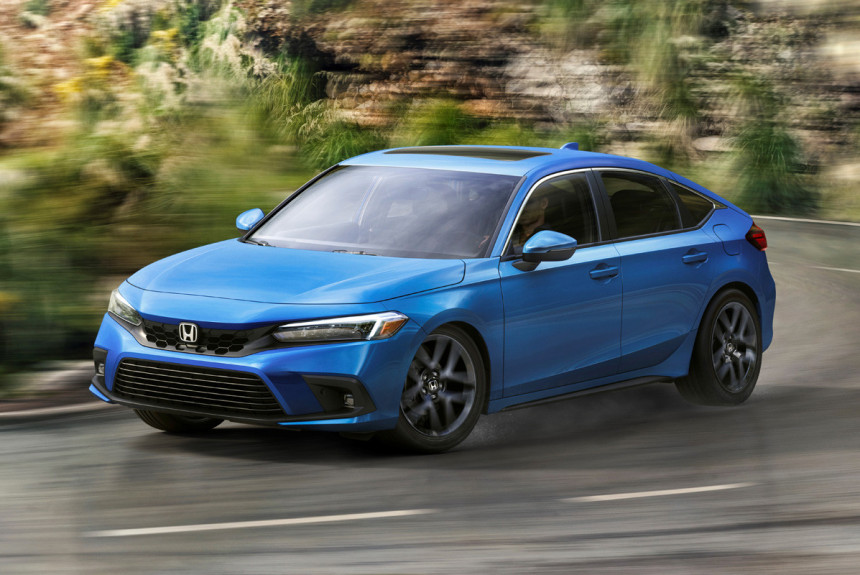 The new Honda Civic Hatchback 2022, available for purchase in North America, will be manufactured at the factory in Greensburg, Indiana, USA for the first time. It is scheduled to be released in the third quarter of this year onwards.